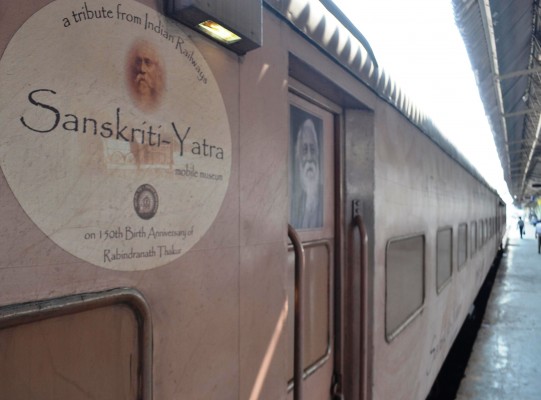 Nagpur News: "Sanskruti Yatra", a special eight- bogey train launched by Indian Rail on occasion of Nobel Laureate Rabindranath Tagore's 150th birth anniversary, reached Nagpur Railway station from Doorg on Wednesday morning. The train, which pays tribute to the life and work of Rabindranath Tagore, will be halting at Nagpur station for two days.
Five out of the eight carriages of this train display information about Rabindranath Tagore in an artistic way. The first compartment, named "Jeevansiddhi", contains an exhibition of the Nobel Laureate's journey from childhood to youth through a series of photographs. The second coach is titled "Kavyadhara", and focuses on his literary works and achievements. The highlight of this coach is Tagore's Nobel Prize certificate on display. It also deals with the Indian national anthem composed by him and Gitanjali– Tagore's collection of poetry.
The third coach, named "Mukatdhara", deals with Tagore's works in theatre and his travels abroad. The fourth coach is entirely a display of paintings by Tagore himself. The coach has been titled "Chitralekha" and aims at highlighting a comparatively lesser- known side of this multi- faceted personality.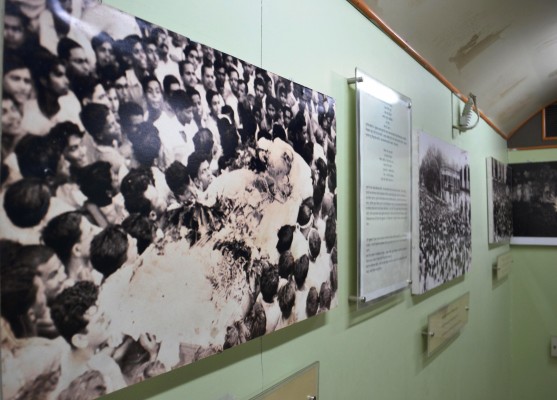 The fifth and final coach, called "Shesh Katha", contains display of photographs from the final days of the poet's life. The photographs are heart- wrenching depictions of aged and ill Tagore, taken towards the end of his days, as well as photographs of his last rites. The entire train is a moving exhibition of one of India's most respected poets and playwrights.
This is the train's second journey, the inaugural one having been from Howrah station on August 7, 2010.