Nagpur News.
"The real challenge today is that there is no one aspiring to be an entrepreneur. Most of the intellectual people are victims of their mind set up and prefer secured jobs and not the risk for a better future. In addition, the lack of support from near and dear ones makes life difficult for anybody aspiring to start his own venture," said Pune-based Entrepreneur & Evangelist Debasish Padhy. He was speaking at entrepreneurship awareness drive organized by the Entrepreneurship Cell of Indian Institute of Technology, IIT, Kharagpur at Ramdeobaba College of Engineering and Management on Wednesday.
With an objective to provide mentorship and foster spirit of entrepreneurship among the students, lectures by eminent entrepreneurs and workshops were conducted to counsel students about the pros and cons of entrepreneurship  as career and how it differs from the usual job culture. In the event around  500 students participated from different colleges of the city like  YCCE, VNIT, Tirpude College and RCOEM etc .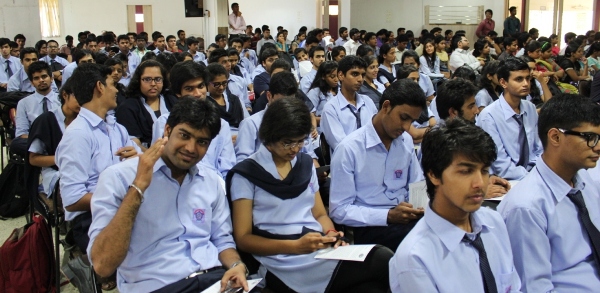 Three sessions were held during the day. The first session was conducted by Animesh Jaipurkar an IT Entrepreneur with over 8 years of experience in IT software domain. Bhavana Chittawar, Director SEE-Tech Solutions Pvt.Ltd, conducted the second session and talked about entrepreneurship in core fields such as energy conservation, power & energy. A hands on workshop on cloud computing was also conducted by cloud expert Rahul Gade of Persistent Systems.
Debasish Padhy conducted the third session and gave an insight into the obstacles and solutions in aspiration of entrepreneurship. While speaking to Nagpur Today, he particularly pointed out that those who want to explore should look for mentor and coach, who can give them a proper perspective. They can connect to Webinars and seminars for guidance.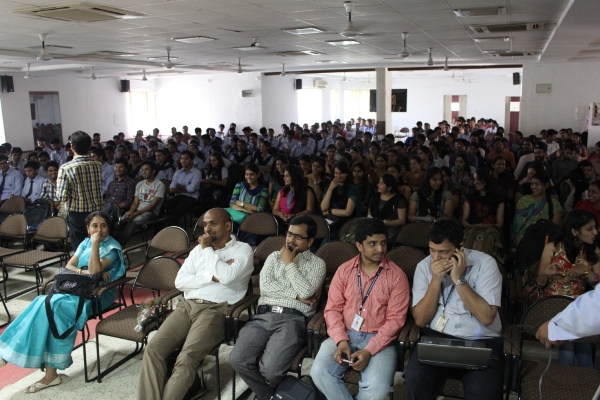 Dr.V.S. Despande, Principal of Ramdeobaba Engineering College while briefing the media said that such initiatives are very important as they  imbibe the attributes of entrepreneurship in students. Students can excel without fear in their future endeavors. HR & Placement Director Anupam Kher was also present during the briefing.