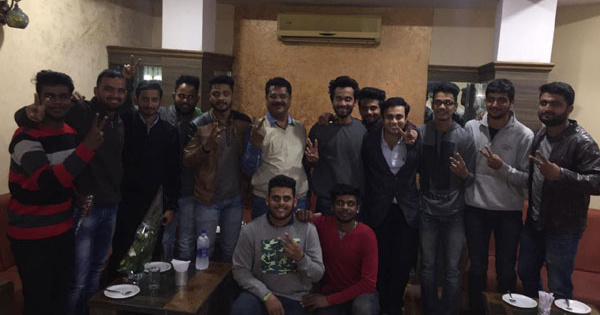 Nagpur: The effervescent and playful team of Indian Gymkhana cricket team had the reasons to rejoice as they emerged proud runners up in Guzder League tournament.
The IG cricket team won a cash prize of Rs 41000 for achieving this feat. Indian Gymkhana Secretary Rajendra Awasthi was elated to see the team's splendid performance at Guzder League.
Awasthi also felicitated the team at a programme organised at Indian Gymkhana Club. Also present were other dignitaries of the club – Ghanshyam Rathi, Kiran Morey, Abhay Kshirsagar & Prasad Kogje.
On the occasion Awashthi assured players that if they need any help for cricket Indian Gymkhana will be always there for their support.