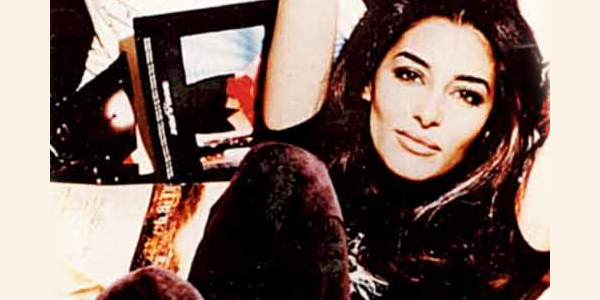 The news of actress-VJ Sophiya Haque's death stunned the world on Thursday.
Haque, 41, was born to an English mother and a Bangladeshi father, shot to fame in India during the 1990s during her stint as a video jockey for a couple of popular music channels.
The model-actress, who lived in London with her partner and musical director David White, had fallen ill just before Christmas and was diagnosed with cancer.
The news of her demise was first tweeted by one of her close friends. Soon, several celebrities expressed shock and grief over her untimely demise on the micro blogging site.
Pooja Bhatt: Tragic news about Sophiya Haque. One of the most gorgeous women to have walked this planet… Shine on where-ever it is you now are luv…
Derek O'Brien: Sophia Haque was my guest on the Bournvita Quiz Contest in the mid 1990s… Vivacious,sexy,articulate.Gone too soon
Lisa Ray: RIP Sophia Haque, my beautiful, vivacious old friend.
Vishal Dadlani: RIP Sophiya Haque, who along with Danny McGill + Nonie, started a revolution as India's first VJ's on MTV.They were proper megastars in '93.
R Madhavan: RIP..Sophiya Haque, 1 of early VJ's in MTV, Cadbury model.Cannot forget her in "September Madathil in Alaipayuthe. Shocked and Saddened.
Kabir Bedi: Saddened by the passing of Sophiya Haque, friend & talented actress, who I acted with in "Far Pavilions", London West End.