Increasing demand of coal is a burning issue:D. C. Garg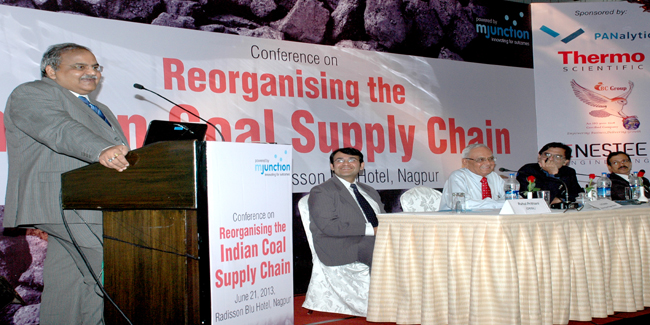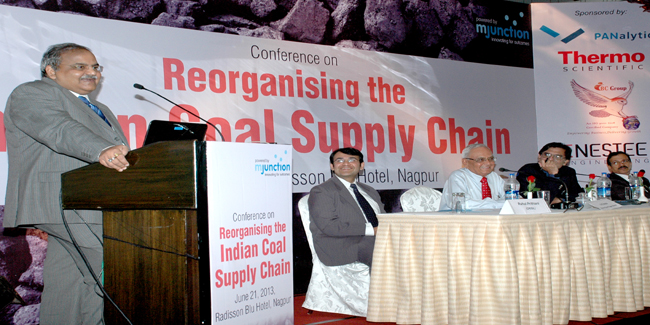 Nagpur News: Chairman cum Managing Director of Nagpur based Western Coalfields Limited  Dinesh Chandra Garg attended a conference on "Recognizing the Indian Coal Supply Chain" as Chief Guest today. The day long seminar was organized by the reputed industrial magazine publisher on coal and metal Mjunction. While addressing the august gathering of senior officers from various Government, Public Sectors and Corporate Shri. Garg said that at present increasing demand of coal is burning issue. He presented the systematic solution of demand and supply issue of the industry. He also stressed upon on preparedness to meet out the future demand of power, cement & sponge iron industries.
As the coal is major source of energy and eighty percent of power is generated through . In such scenario all eminent personalities present in the conference accepted the important role of coal in Nation's growth. Economic Advisor of Ministry of Coal Dr. M. R. Anand also presented his views on present financial scenario of the country and coal industry during the seminar. Devendra Arolkar of Larsen and Toubro, V. K Arora of Karamchand Thapar Group,  Rahul from CRISIL, Editor of Mjunction  Rakesh Dubey and coordinator of the seminar Nishant were prominently present in the conference.