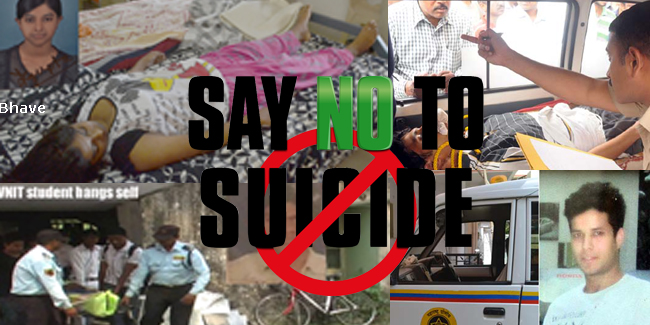 Nagpur News: Another day, another suicide…The start of fresh academic session threw open new series of challenges for the colleges and the parents alike. Reading the mindset of grown up students has gone a hard nut to crack as is evident from yet another suicide of Debashree Dasgupta, a first year student at Shivaji Science College in Congress Nagar. The girl was reportedly alright but the memories of trauma that she received two years back were still fresh in her mind, as her mother Seema claimed.
But the exact cause behind Debashree stepping towards ending her life is still under question. The cops are clueless and the parents are shocked. Had she committed suicide because of previous hostel experience in Vishakhapatnam where she was subjected to harsh ragging? Or some other thing was bothering her? Whatever it was but the end turned fatal.
The pace at which the students took to ending up their lives in Nagpur is quite alarming. Nagpur Today spoke to the experts in order to delve deeper into the psyche of such students.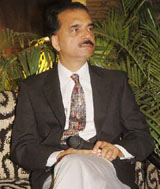 Renowned Psychiatrist Dr. Sudhir Bhave said the case of this girl (Debashree) committing suicide is mystery but by and large it is seen that frustration tolerance has gone too less in the younger generation. He said, "I think the main reason behind this trend is that things have become easier for today's children. Parents with their improved financial condition can now easily make available the things their wards require without saying no. This practice has lowered their ability to tolerate. And when they do not get what they desire, they easily get depressed".
He said the life stress in today's times has also increased. Pressure works from all sides whether it is competition, studies or expectations from parents. This increased stress also plays fuel to the fire, he added.
Suggesting the measures on the part of parents, Dr. Bhave said that parents should become good role model to their children. They should be able to show the children to stay calm and patient in testing times. Secondly, amount of gratification or satisfaction they receive should be equal to amount of frustration they get. This develops the power of tolerance into them. Parents should also develop into them the habit of listening no. This will lessen their depression under any sort of rejection.
Dr Bhave also said that schools in general should also teach the students about controlling emotion which is never practiced in any of the school. Schools should compulsorily include in their curriculums the topic about solving real life problems and how to cope up with stress.
"Students on their part should also regulate their positive thinking and become more rational towards their problems. They should also learn to beat the stress" he added.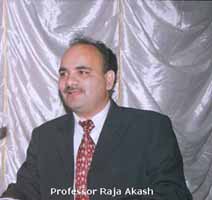 Consultant Psychologist Professor Raja Akash viewed that emotional sharing is certainly lacking among the students. High expectations from parents further suppress the hidden feelings. He commented, "Though students share a lot on social media, chat, mobile and SMS, they are least interacting with those physically present with them. Parents often impose their choice over youngsters. Even the friendship now a days is more professional than emotional. They only share positive feelings and avoid sharing the negativity within them. Common trend is that if any one shares his or her negative thoughts then they are often commented at, or even considered alien to the group. When the things go beyond resistance, they turn towards taking drastic step. Such a system should be avoided outright. Specifically girls are more sentimental than the boys and they are strongly required to share their emotional feelings without which they may go into depression."
He opined, "Gone are the days when the mothers used to read well the faces of their children the moment they enter the homes. 20 years back, any mother would tell what their wards are upto just by looking at their faces. Now there is extreme paucity of time due to which parents could not get to know the innermost mindset of their children."
He said even now the mothers can easily have an insight of their children but lack of time plays a big hurdle. "Even housewives are so much occupied in their daily chores that they fail to give out personal attention towards their grown up kids."
He said as the friendship goes professional rather than emotional the parental love too has turned conditional. "If you will score more, I will love you or if you do not make mistakes, I will do this for you. If you listen to me, I will act accordingly….are the conditions often overheard in almost every home."
Throwing light on the steps to get out of the prevailing situation, Professor Akash said that emotional, not professional, sharing among friends should be increased and the parents should tell their wards that no matter what they score or how they perform in their examinations, they would be with them. "This will certainly boost their moral in a big way", he added.