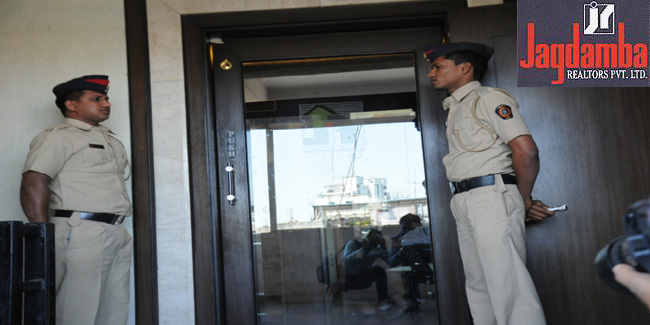 Nagpur News: The Income Tax officials in Nagpur conducted a raid at the house and office premises of the owner of city's renowned real estate company Jagdamba Realtors Pvt. Ltd. The sleuths cracked down at the house of Gopal Kondawar at Ramdaspeth. Kondawar is said to be one of the most affluent businessmen of Nagpur. He has been running the property business in many cities of India including Nagpur.
The officials have been monitoring the activities of the company for last many years, but every time the company allegedly managed to give the department a quick slip.
Sources reveal that by now Gopal Kondawar might have been started planning tactics to sort his way out of the mess. On the other the sleuths are in no mood to rely this time.
An IT official who wished not to be named informed Nagpur Today that various important documents have been seized from both the house and office of Kondawar. The documents are sufficient enough to expose the tricks used by Kondawar for evading the tax, sources informed.
The search operation was still on at the time of writing the news.
Meanwhile, unconfirmed sources informed that the officials have also conducted raid at the places of close relatives of Kondawar.
Jagdamba Realtors has its hands on planning and execution of various real estate projects in and out of Nagpur. The company was started by Gopal Kondawar in 1999. Today it has a broad network of professionals, engineers and architects associated with it. The company has recently launched a huge township – Apna Vihar – on Wardha road. The township is being built in 36 acres of land on the outskirts of Nagpur.
Kondawar has also offered amenities like Swimming Pool, Joggers Track, Library, Children Play Area, Community Center, Gymnasium, Recreation Hall and few others at the township.
Jagdamba Realtors has also planned to bring an exclusive club at Civil Lines, a prime and serene locality of Nagpur.
This apart, the company has also presented another project named Hyde Park which was meant for selling holiday resorts on an area of 65 acres.