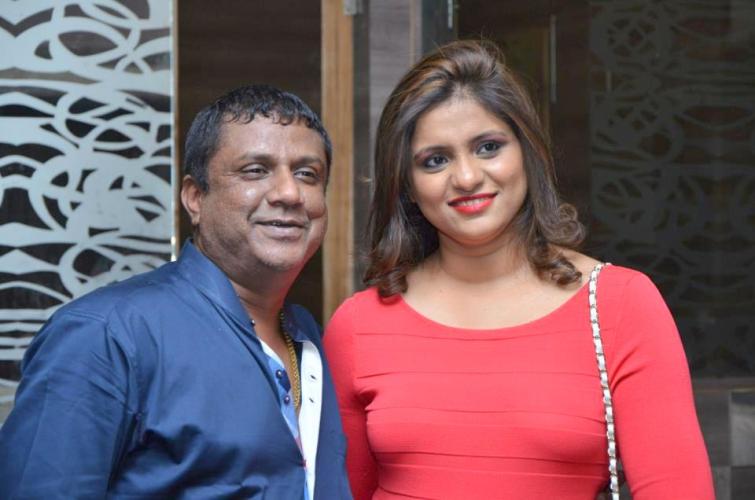 11 years of togetherness & happiness is what we see in the most loved couple of the town .The master of civil cases, Advocate Praksh Naidu & Sanshanka Naidu celebrated their 11th Wedding Anniversary with a bang.
Advocate Prakash said, "11 years back, I don't know who played the role of cupid and gave my family the details of Sashanka's family after which we met and the rest is history."
I am so happy with my wife, these 11 years were fantastic. Everytime I see her and she gives me a smile, I just say to the Almighty "Thank you" because I believe that My Wife is My Life.
Happy sharing her days of introduction to her lovely hubby Sashanka Naidu said, "In those days though, mobile services were not there but still we usde to have a lot of telephonic conversations and we understood that we are the type who are made for each other. Our likes were same ,in fact our birthdays are in the same months with one day difference. So overall, I was very excited to marry him and I am so happy to be his wife. He has taken good care of me and I can just say he is an amazing person. I am lucky to have him as a husband."
On celebrating his wedding anniversary a bit late Advocate Prakash said, "Every year we celebrate our anniversary on Valentine's Day but then I felt by the end of the day, there is no such place left in the city to hang out with people who are family to me and then this year a couple of people were busy so we just cannot afford celebrating without them so we celebrated late. Nothing could have been better than this."
Rockstar Pinkoo Joseph entertained everyone with his melodious voice and unforgettable numbers. The guests present were known to him, it became a little more happening.
Russian dancers set the stage on fire with their performances on item numbers like 'Fevicol Se' and 'Sheela kee Jawani etc'.
By the end it proved to be a great gala and happy evening for the couple and friends.
YashRaj Trivedi