Nagpur: The 'Karni Sena' which was supposed to be a 'fringe element' till now threatens to chop off leading lady (of film Padmavati) Deepika Padukone's nose and issues murder threats to Producer/ Director Sanjay Bhansali horrifying all Indians.
But very surprisingly, instead of reprimanding and arresting such violent elements, senior BJP leaders are coming out in their support!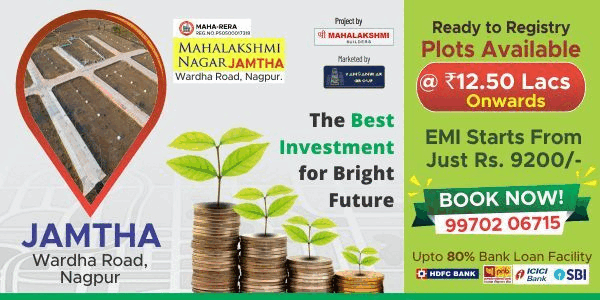 According to today's Toi, Highways minister Nitin Gadkari seemed on the same page as the Karni Sena and representatives of the Rajput community who are seeing red over the film's purported "distortion" of the legend of Rani Padmavati.
"People have the right to be offended… filmmakers should not distort historical facts. Padmini is part of our history and filmmakers should maintain sensitivity," Gadkari said at a TV conclave when asked about the controversy and added that right to freedom of expression was not absolute.
'What about right to safety, and right of life' Mr. Minister? Is that sacrosanct in our country or not?
No one has even watched the film yet; both the Director and the lead actors of the film are going blue in the face insisting that there is nothing defamatory to Rajputs or the Queen Padmavati in the movie, that there is no dream sequence between her and the Muslim aggressor Khilji yet more and more dire threats to people associated with the film continue.
When a leading lady of Indian film industry, who is internationally acclaimed too, is being openly threatened on national TV, how can the government(s) of the day remain silent and allow this threat mongering to go on and the men issuing the threats not be arrested?
Leave alone arresting them, BJP leaders like Gadkari and Subramaniam Swamy are joining hands with these fringe elements!
When reacting to the controversies and threats Deepika Padukone lamented that the country is getting regressive she is slammed by many leaders of saffron hues, like supposedly 'erudite' and intellectual Subramaniam Swamy.
When a Karni Sena 'leader' cites examples from Ramayana and compares Deepika to Shurpanakha, whose nose was chopped off by Laxman, is it a sign of a 'progressive nation?' What kind of progress is it when the nation is being dragged back to the times of a fable placed thousands of years ago?
Is the Padmavati row being manufactured to divert attention from country's pressing problems like unemployment and recession? And mostly importantly, from fall outs of GST?
Just look at the out of proportion, wide spread anti-Padmavati stir ( let us underline once again, a movie no one has even seen yet!)
Members of the Shri Rajput Karni Sena have threatened to behead Sanjay Leela Bhansali if he proceeds with the release of Padmavati.
The convenor of the Shri Rajput Karni Sena, Lokendra Singh Kalvi, has called for a Bharat Bandh on December 1, the date Padmavati is slated to release. He threatened to burn down any theatre which screens the film and told ANI, "Jauhar ki jwala hai, bahut kuch jalega. Rok sako to rok lo. (This is the fire of 'jauhar', a lot of things will burn. Stop us if you can.).
Members of the Shri Rajput Karni Sena have also threatened to behead Sanjay Leela Bhansali if he proceeds with the release of Padmavati.
Kalvi, referring to Deepika as a "naachnewalli" also slammed her for her comment that the country is becoming regressive. "The country is not regressing, you are making it so. With folded hands, I beg Deepika not to insult women… Deepika is dancing in the film. Yes, dance, but why are you dancing with less clothing? How are you trying to portray Indian women?" he asked. He also alleged that Padmavati was financed by the "underworld". One wonders with what authority this man who speaks thus of an Indian celebrity gives lectures on 'respect for women?' Forget women, he doesn't even seem to be aware of Rajasthan's culture of folk dances!
Several groups have joined the agitation against Padmavati, turning the protests into a nationwide movement.
KARNATAKA
What started as an agitation in Rajasthan has expanded to the South now. Earlier today, over 500 people marched from Bengaluru's Town Hall to Freedom Park with flags and banners to protest the release of Padmavati.
The protesters included members of the Bengaluru chapter of the Shri Rajput Karni Sena and other right-wing groups. They are seeking a ban on the release of the film in Bengaluru and plan to approach the district authorities for the same.
"We don't want the movie to be released till the objectionable content is deleted. The director did not talk to us before shooting or releasing the teaser," Uday Kumar Singh of Rashtriya Ekatha Manch told media.
MAHARASHTRA
Sanjay Leela Bhansali had shifted base to Kolhapur in Maharashtra after his sets were vandalised in Jaipur, but he found no respite there too. In March this year, about 40-50 unidentified men set fire to the sets there. Petrol bombs and stones were hurled, and costumes and production equipment worth crores were destroyed.
Earlier this month, members of the Akhand Rajputana Seva Sangh took to the streets of Mumbai to protest against the film. 15 of them were detained.
MADHYA PRADESH
In January, shortly after the attack on Sanjay Leela Bhansali in Jaipur, BJP leader from Madhya Pradesh, Akhilesh Khandelwal, announced a of Rs 10,000 for anyone who slapped the filmmaker with a shoe. "They (such film personalities) are trying to distort our history to show us in a poor light in public. We can't remain silent anymore. We consider it our responsibility to rein in such forces," he told the media.
Earlier this month, the BJP MP of Ujjain, Chintamani Malviya took to Facebook to express his objection to Padmavati. Hurling insults at Sanjay Leela Bhansali's family, he wrote, "How come filmmakers whose women family members change their husbands every day can understand 'Jauhar'? Mental deformity of Mr Bhansali would not be tolerated in the name of freedom of expression."
One just wonders who wrote the script for these seemingly well orchestrated diatribes in the name of a long gone historical character whose story actually has not been authenticated by any historian?
What is the main plot behind these moves for a mere movie??