Nagpur: Companies that have been allotted land in Mihan but are yet to begin any activity or to set up their shops there will be asked to return their land, said chief minister Devendra Fadnavis here on Sunday.
"If these companies do not start their operations soon, their land will be taken back," said Fadnavis.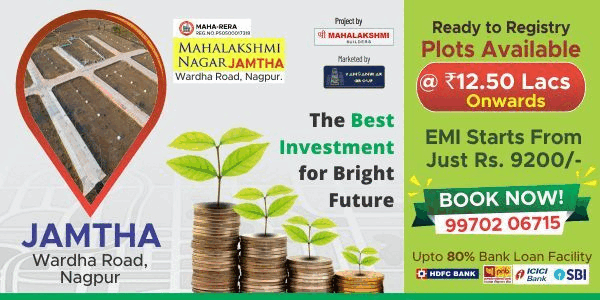 After taking over the reins of the State, Fadnavis decided to put Mihan on top of his agenda and on priority, took a review meeting of the project when he visited Nagpur, his hometown.
When asked about the companies that have taken land in Mihan but have not started their projects, Fadnavis said that they will be asked to return their land. He said that he will bring in transparency in the distribution of land. The present lease agreement will be increased to 90 years, he said while speaking to the media on Sunday.
Fadnavis further said that the development of the Nagpur airport will be done in two phases, and added that the discussion for land acquisition for taxiway is underway and will be resolved soon.
He said that once power supply is given at reasonable rates in Mihan, more companies will be drawn towards Mihan, he said.
Talks are going on with various companies who have evinced interest in investing here, said Fadnavis.
The AMT tax in special economic zone (SEZ) is a hindrance for many industrialists. The centre is reviewing the same, he said.
Land to be given to Central institutions
About 2,000 to 2,500 hectares of land is available in the non-SEZ area at Mihan, which will be allotted to central institutions including Indian Institute of Management (IIM), All India Institute of Medical Sciences (AIIMS), plastic processing organisations, etc, said Fadnavis.
An amendment to that effect has been made in the law. The National Law School and IIIT has already been allotted land, he said.
Cheaper power in Mihan soon
Industries in Mihan get power at the rate of 9 per unit presently. The government has taken a decision to provide power at the rate of 4.5 per unit. A final decision in this regard will be taken on Tuesday, said Fadnavis.
Clearance to UDD proposals in 15 days
The metro region development plan (DP), which is pending for many years with the urban development department of the State government, will be cleared in a fortnight, said Fadnavis.
Green signal to seaplane soon
The proposal to operate a seaplane to boost tourism in the region will be given immediate approval by the government, said Fadnavis. The successful trial run to check the feasibility of flying an amphibian seaplane between Nagpur and Khindsi in Ramtek was done on Saturday.
100 crore to NMC
The funds for Nagpur Municipal Corporation (NMC) that are pending with the State government will be released soon, informed Fadnavis.
Under Integrated Road Development Project (IRDP),100 crore will be provided to the NMC. The relevant files in this regard have been called, which will be cleared at the earliest, he said.