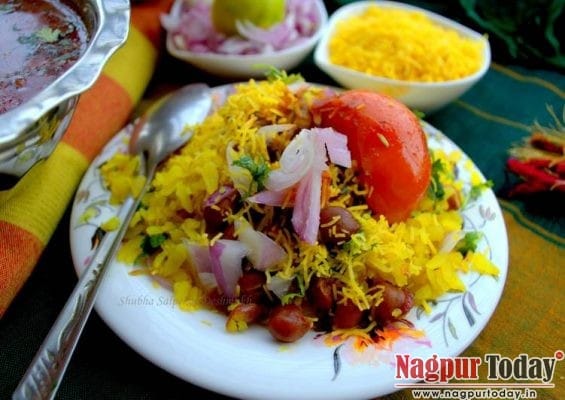 Nagpur: The mouthwatering Tarri-Poha – specialty of Nagpur – has just turned dearer, following the high rates of raw materials. Other street foods including Samosa and Kachori have also followed the suit. Before lockdown, one plate of Tarri-Poha was available for Rs 20. However, now its price has soared till Rs 40/plate.
The reason behind this hefty rise in the prices is said to be attributed due to the inflation rate of raw materials.
Last year, Poha was available for Rs 35 to Rs 40/kg, but now its prices have shot up to Rs 60/kg. Adding more woes is the pricing of edible oil.
Oil tin containing 15 kg oil also rose to Rs 2,400 to Rs 2,900 compared to earlier rate of Rs 1,600 to Rs 1,900. Not to mention prices of fuel too have gone up, adding to the cost of snacks on the breakfast table.
Many laborers who tend to survive on Tarri-Poha have expressed their concern on the rise in pricing as many times they have to leave home sans breakfast and under such conditions Tarri-Poha is the most suitable thing to have, which will surely satisfy one till afternoon lunch. However, it has become costlier now.