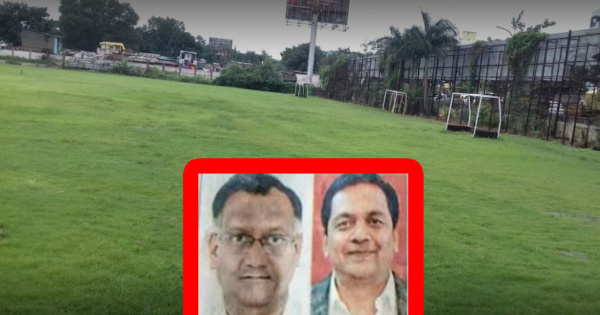 Nagpur: Vidarbha Hockey Association has caught the eye of storm on Thursday as in a first incident of its kind, the association's vice-president A P Joshi has suspended its president B C Bharatiya and secretary Vinod Gawai. Joshi has signed the suspension orders of both Bhartiya and Gawai following allegations of ignoring association members in key matters, functioning on their whims and misappropriation of funds.
Both the suspended members were also charged with regularly skipping the meetings. During the association's last meeting attended by Bharatiya and Gawai, held on August 25, it was decided that the meeting will be held every month in which the matters like tournament planning, sponsorships and other important things will be discussed. The decision was taken with the unanimous majority of 8 of 13 members. However, both the office-bearers did not attend any of the four meetings conducted post this decision. Even both chose to remain absent from the association's annual general meeting too.
Before taking the suspension call, Joshi had reportedly served show cause notices to them on two occasions but both went unanswered. When the duo failed to reply any of the show cause notices, Joshi eventually decided to suspend them.
Commenting on the decision, Joshi said that the decision was taken in accordance to constitutional provisions of VHA, the clause 26 of which, clearly states that vice-president has the right to suspend any office-bearer or member of the association if they remain absent from the meeting on regular basis.
He said that both the office-bearers have crossed their limits of working on their whims. Even they would not take any of the members into confidence in any of the association matters. Helplessly, the members took the extreme step of suspending both of them, Joshi added.