Import of 80% crude oil posing biggest problem for nation's economy: Gadkari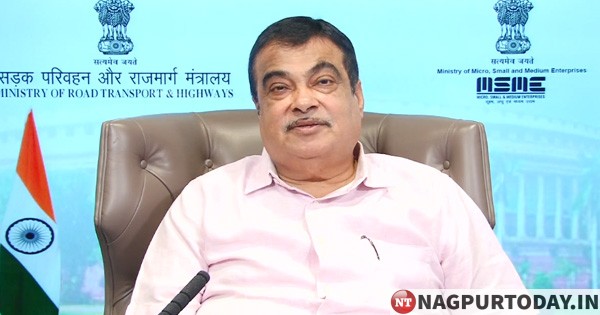 Nagpur: "Currently, 80 percent of crude oil is being imported for use in India. This massive quantity of imported crude oil is posing the biggest problem for the nation's economy. Now, the government is focusing on Atmanirbharta by reducing this import. Biofuel is the best substitute for achieving this goal," said Union Minister Nitin Gadkari on Tuesday.
Gadkari was speaking at an online training programme on the subject "Regulatory requirements for electric vehicles." Other dignitaries present on the occasion include Annasaheb Patil, Amit Wardhan, Capt. Ratnaparkhi, Hemant Kabra, D P Saste, Sanjay Ganju and others.
"The colossal import of crude oil is not good for the country. This poses problems for the nation's economy. The country also faces pollution menace. Hence utilisation of bio fuel is need of the hour. The government is focussing on various kinds of eco-friendly alternative fuels, including ethanol and biodiesel, besides electric vehicles in order to cut air pollution and reduce crude oil imports. India produces sugar, wheat, and maize in sufficient quantities. In this situation, the nation should reduce its dependence on import of crude oil and at the same time help the agriculture sector with ingredients like sugarcane going into manufacturing of ethanol, methanol, CNG and butane," Gadkari said.
The Union Minister said that electric vehicles are important for the country. The spare parts for electric vehicles are imported from China. This situation must have to be changed, Gadkari said and called upon automobile manufacturers to produce eco-friendly vehicles that can utilise agro-based fuel. He said air pollution is one of the major challenges that the country is facing at the moment and, hence, automakers should focus on alternative fuel vehicles, towards achieving a greener and safer mobility ecosystem in the country.
"Country can benefit from electric trolleybuses. These buses can be a good substitute in public transport. Similarly, broad gauge metro can also be a good alternative. We are making efforts to run broad gauge metro on 800 kms in Nagpur and surrounding areas. The Railways and State Government have given permission for this. If bio fuel run and electric vehicles are produced in greater quantities, they could cost less. It is time the country also focuses on alternative biofuel technologies such as that of ethanol, methanol, LNG, and so on."