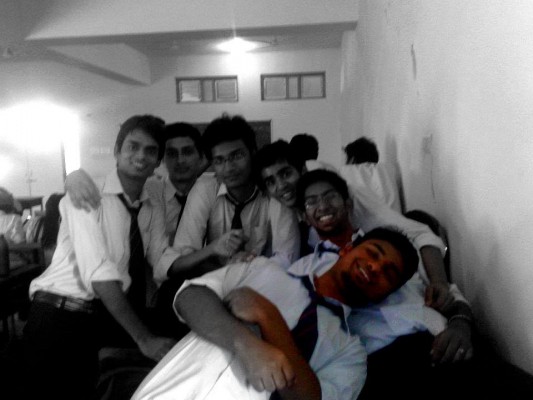 Nagpur News:
November 24thwas perhaps the saddest day of my life. One of my dearest friends Kevin and Abhishek met with his untimely tragic death in a bike crash. Right now, I am living in a state of denial. No part of me can believe that they are no more. Why?? That's a question I just can't get an answer to. As, there can't be a justification as to why the kindest guys ever should be taken away this young. All they did were spread joy and happiness wherever they went. Was that their crime? My faith in life, god, goodness took a huge blow.
Life without them would now be Colorless and the joy would fade with the falling tears. Though, they will live forever in our heart and memories.
They taught us what being true brother and friend was. Things are never going to be the same without you guys.
Kevin's cousin sister Smisha Jinoj  posted on his facebook timeline, I miss u my dear brother. I have lot of memories that u spent with us I knew you from childhood.  May god give your parents the strength & your soul rest in peace. 
These two mobike borne engineering students were knocked dead when their motorcycle hit a tractor at Cargo turning point on Wardha road in wee hours of Sunday.
Their facebook profiles were flooded with emotional touchy messages. In which many of their close friends wrote that they didn't even in their nightmares dreamt of posting such heart aching incident on their facebook timelines.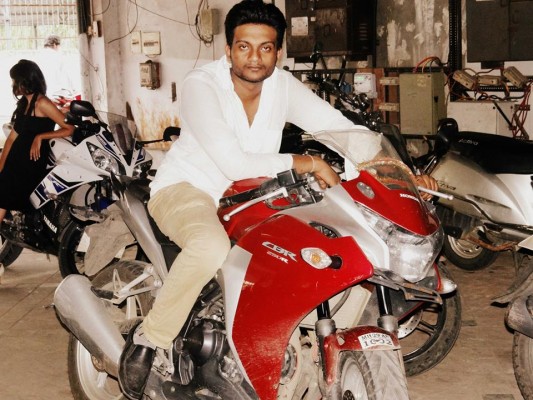 According to the sources, both Abhishek and Kevin were going on motorcycle where a brand new tractor was going in front of them. The tail lights of the tractor were not functioning and Abhishek knocked down the truck. The collision was so strong that Abhishek and Kevin banged on the truck and were thrown on the road causing head injuries and by the time they took to the hospital they succumbed to their injuries. Police informed that both the boys were driving without helmet. Both were declared brought dead by the doctors at Government Medical College and Hospital.
The sources also said that both the tractor driver and the youths were responsible for the accident. Nevertheless, if Abhishek and Kevin would have kept the speed under control and worn their helmets, this mishap could have been evaded.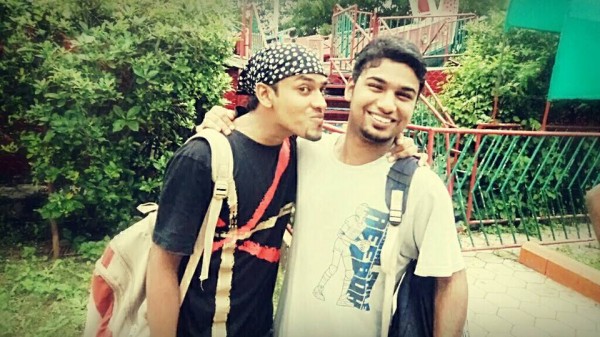 Nagpur Today spoke to few close friends, classmates and teachers of Abhishek and Kevin about this mishap and loss of their close and loved ones. Their comments are as follows:
Administrator Head St. Vincent Paloti, Prof. Boriker said that commenting about this mishap is not appropriate now. Though, he mentioned that it is a great loss to their college. While talking it, he said that there was no one around when this incident took place. He thinks that being it an examination time, the students would have gone for group studies. They should have control on their action. Talking about Abhishek he mentioned him being a brilliant student. Prof. Boriker added that he had a spark in him that any engineer should have. He was inquisitive and even represented his college, he said. He gave a message that being careful and taking proper protection may evade such mishaps.
Head of the Department ETC, St. Vincent College Prof. Kapse said that he won't comment on this incident till the police investigation is over. While talking about the safety he said students should wear the helmets. He added that Abhishek was in ETC branch and he was a very brilliant student so it is a great loss to their college. He opined that students should have vehicle under their control while driving and should even think about their parents and avoid reckless driving.
 Ashish Lawrence- Head, HR and T&P, Training & Placement, St. Vincent College said that both students were very good in studies. He said that Abhishek was very dashing, high spirited and brilliant student whereas Kelvin was very silent and decent boy. He added that it is a tragic loss to their college since college was having many promising hopes from them. He said that however it's a god wish but we will miss them a lot. He gave message that one should keep his attention in driving , be careful and always pray before driving and god always guide in his journey
 Engineering final year student ETC branch Bhagyeshri Patil said that both Abhishek and Kelvin were her very good friends and Abhiskhek was her class mate. She said that both were very joyful guys but their rash driving results in this mishap. She said that if they were cautious, drove with discipline and full attention while driving, this incident did not take place.
 Engineering final year student ETC branch Ashita Chachara said that Abhishek was her classmate and he was very good in studies wherein Kelvin was in CE branch and he was a very introverted and decent boy. She said that both the tractor driver and the boys were responsible for the accident. Though, the tractor driver should be punished since he was driving a temporary registered tractor without tail lights and indicator. She added that she will miss both the friends a lot and may their soul rest in peace.
::: Pallavi Madke & Sanjeevani Sharan