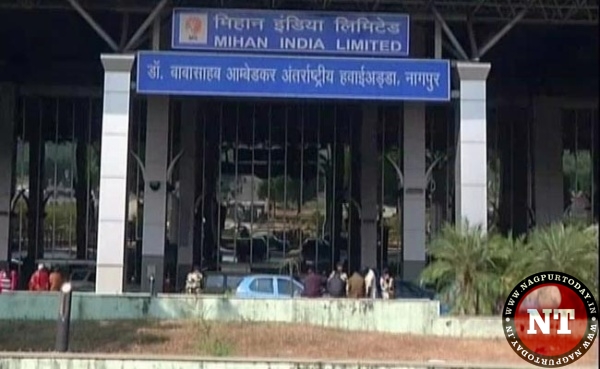 Nagpur: Imported goods worth Rs 2.38 crore brought illegally was seized by Air Customs Unit of Customs Department at Nagpur's Dr Babasaheb Ambedkar International Airport in past three years since 2015-16. Gold constituted the bulk of seized goods. This information was revealed in an RTI reply provided by Customs Department to a query posed by RTI activist Abhay Kolarkar.
Kolarkar had sought the information from Customs Department for the years 2015-16, 2016-17, and 2017-18. Dilip Sheorey, Assistant Commissioner, Air Customs Unit, informed Kolarkar that the action was taken against 37 passengers in the above-mentioned three years for illegally importing goods. A total of 41 passengers were found with illegally imported goods, and action was taken against 37 of them. The total amount of goods seized from them was Rs 2.39 crore. The goods seized included cigarettes and RMD gutkha apart from gold. As far as gold is concerned, four cases were registered in 2015-16, followed by one in 2016-17, and two in 2017-18. The total quantity of gold seized during these three years was 5670.42 grams worth Rs 1.45 crore. In 2015-16, the highest seizure of gold was recorded. Total 4,556.6 grams of gold was seized and it was valued at Rs 1.11 crore.
The information received by Kolarkar under RTI Act also reveals that Air Customs Unit recovered customs duty of Rs 3.64 crore from 2,562 passengers during 2015-16 and 2017-18. As far as recovery of customs duty is concerned, of the three years, 2016-17 was the fruitful one. For, in this year, duty of Rs 1.47 crore was recovered from 1,015 passengers.