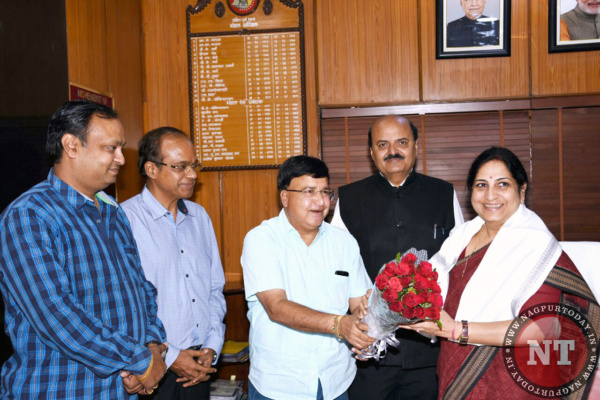 Nagpur: A delegation of Nag Vidarbha Chamber of Commerce (NVCC), led by President Hemant Gandhi, on Monday welcomed and felicitated the newly appointed Divisional Railway Manager of South East Central Railway Shobhna Bandopadhyay and ADRM duo V H Rathod and B K Rathi at DRM office.
The NVCC President Hemant Gandhi, Secretary Ashwin Mehadia and office-bearers of NVCC were introduced to the top Railway officials by Chamber's ZRUCC member Pratap Motwani and SECR's DRUCC member Sanjay Agrawal.
The NVCC President hailed the first time appointment of a woman as DRM. He invited the DRM Shobhna Bandopadhyay and General Manager of SECR to visit office of NVCC.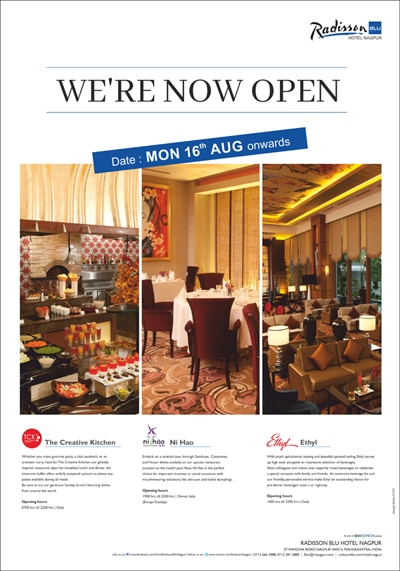 The delegation discussed various issues with the DRM including development of Kalamna Railway Station as Kalamna area has the Asia's biggest APMC market and a number of Dal Mills and saw mills. The NVCC delegation also urged the SECR DRM to shift train traffic to Itwari and Kalamna Railway Stations as train traffic at Nagpur Station has increased manifold. Motwani suggested to build ware house at Kalamna Station. The DRM was also urged to develop Itwari Station as terminal. The SECR DRM Shobhna Bandopadhyay assured to look into NVCC demands and suggestions positively.