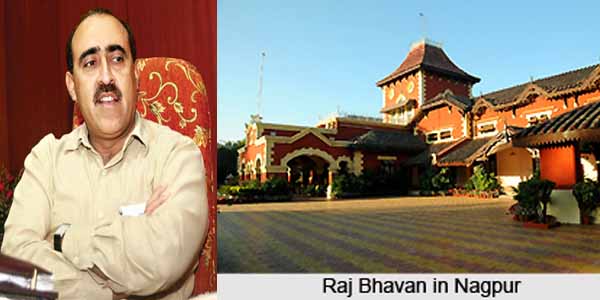 Nagpur News: The issue of demolition of a portion of the Raj Bhavan wall and massive cutting of trees in the premises in Nagpur by the brother of former Minister Anees Ahmed created a turmoil in the Maharashtra Assembly.The BJP MLA Aashish Shelar charged that Altaf Ahmed, brother of Anees Ahmed, indulged in the illegal actions with an intention to encroach the portion. The charge by the MLA triggered a mayhem and forced the Deputy Speaker Vasant Davkhare direct the Government  to probe the matter and submit the report within a week.
Mitesh Bhangdiya had raised the question over the issue. Adopting the same line, Shelar claimed that the damage to the Government property was carried out by Altaf Ahmed who is brother of Anees Ahmed. The Minister of State Foizia Khan added fuel to the chaos when she said the Nagpur police have registered an offence against unidentified persons and not against Altaf Khan. The statement by the Minister created more uproar as the Opposition members aggressively demanded action against Altaf Ahmed.
The Deputy Speaker Davkhare pacified the members by saying that if the wall was demolished by a JCB machine, then the owner of the JCB should be arrested so that the ground reality could be revealed.