If India Didn't do Well Hindus Would be Questioned, Says RSS Chief Moban Bhagwat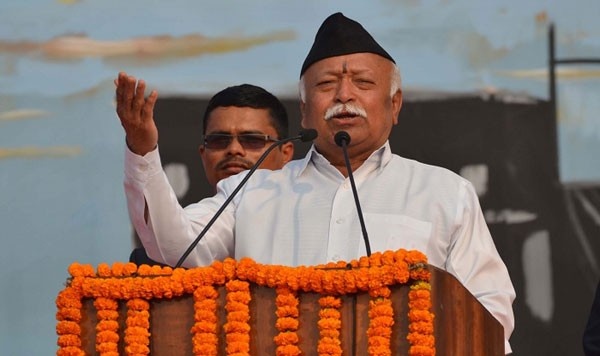 New Delhi: Rashtriya Swayamsevak Sangh (RSS) chief Mohan Bhagwat on Sunday asserted that Hindu need to be one because taking care of India is our responsibility and if the country didn't do well Hindus would be questioned.
While addressing a huge gathering of RSS workers during 'Rashtroday Sammelan' in Meerut, Bhagwat said,"As Hindus, we have to unite because the responsibility of this country is upon us. If we don't remain united, the whole world can take advantage of that."
"Since the time immemorial we have been living here. We need to know how to defend ourselves. Those who don't know how to defend themselves how will they develop. We need to be ready for that," Bhagwat added.
He also showered praise on RSS workers, saying more than 1,70,000 volunteers are doing social service and they are willing to lay down their lives in the service of the nation.
Union ministers from western Uttar Pradesh Mahesh Sharma, Gen V K Singh, Satyapal Singh, and state ministers Chetan Chauhan and Dharam Singh Saini were present at the programme.