800 scholars across India, abroad took part in 4th International Conference on Engineering innovation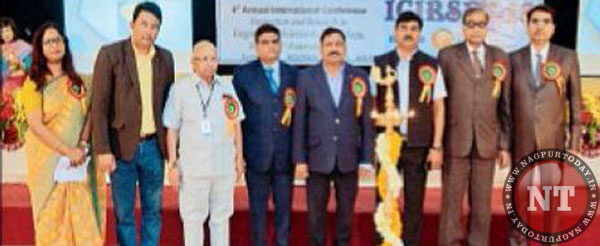 Nagpur: The 4th International Conference on 'Innovation and Research in Engineering Science and Technology' was organised atTulsiramji Gaikwad-Patil College of Engineering and Technology recently. Dr Sandeep Salodkar, Vice-Chancellor, Dr A P J Abdul Kalam University, Indore, was the chief guest. Dr Narendra Chaudhari, Director, VNIT; Gp Capt Siddhartha Mondal, General Manager, Brahmos Aerospace, Nagpur and Dr Vijay Waghmare, Director (Acting) and Head, Division of Crop Improvement, were the guests of honour.
Dr Mohan Gaikwad-Patil, Chairman, GPG; Prof Sandeep Gaikwad, Treasurer, GPGI; Anil Hood, Executive Director, GPGI, and Dr G K Awari, Convenor and Principal were a source of inspiration.
More than 800 scholars from India and abroad attended the conference. Dr Prabha Nair, Convenor of ICIRSET-18 proposed a vote of thanks. Dr Umesh Kumar Dubey, Co-convenor; Dr Roshani Singh, Organising Secretary; Prof Vidhyasagar Kshirsagar, Coorganising Secretary helped in organising the event.