Integrated Logistics Park inaugurated with much fanfare
Nagpur News: The Distribution Logistics Infrastructure organized a Commissioning Ceremony of the Integrated Logistics Park at Borkhedi on July 18, 2014.
While delivering his address during the inauguration of Integrated Logistic Park at Borkhedi on July 18, 2014, Chief Guest of the function, Divisional Railway Manager O P Singh said that the Multi-modal logistics hub that includes Railways, which has come up is an intelligent and logical solution providing organization has taken shape and has come up in Nagpur. DLI has developed a good and appropriate infrastructure at a geographically central location ideal for logistics.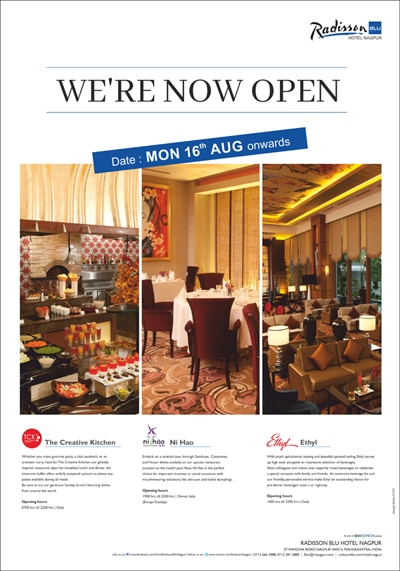 He was saying that many say that India crosses at Nagpur. This Logistic Park has a lot of potential. He added that if any businessman reduces the cost of 1 % spent on Logistics, he can contribute 2 % to the Gross Domestic Product (GDP). In order to give a boost to Railways, even Railways had contemplated their own logistic hub.
O P Singh added that there are 100 power plants and many other activities are contemplated in this region. This will definitely help in the development of the region. He said that they have already acquired two Container Rakes. More rakes will follow as requirements grow. With this Logistic Hub, railways will definitely get good business. O P Singh called this Logistic Park as one more mile stone in the development of Vidarbha.
Earlier the Chief Guest Divisional Railway Manager O P Singh, Guest of Honour Joint Commissioner of Cenral Excise & Costoms S B Aakashi, Managing Director of DLI K Sathianathan and Non-Executive Director of DLI and Honorary Consul of Peru Vikram Viswanath and Chairman of DLI B Bhushan and all other dignitaries lighted the traditional lamp to inaugurate the Distribution Logistics Infrastructure.
Kohli while addressing the gathering said that for the first time a Logistics Park is being developed in this region. While expounding about the various services, he said that they are going to be different from other Logistics Service Providers. He added that they are going to provide a Glass Tube Visibility to their customers. This will ensure that their clients can keep a tab on the location of their goods, cargo, container etc through internet.
The Integrated Logistics Park is a modern, well planned and well-connected multi-modal logistics hub close to Nagpur with a wide basket of services can benefit the industries and trade in the entire region around Nagpur. Rebranded from July 17, 2014. VLMS is now officially be known as Distribution Logistics Infrastructure.
Guest of Honour Joint Commissioner of Central Excise and Customs S B Aakashi said that with the beginning of this Logistics Park, a new chapter in the development of Vidarbha has begun. The business fraternity should definitely take advantage of this Logistics services.
Non-Executive Director of DLI M S Ramachandran said that they are totally committed to Logistics. He said that they consider this Logistics Park as their Crown Jewel. DLI is the most important constituent of IIP with an investment of Rs 2000 Crores. Guggenheim Global Infrastructure Company is said to be the major share holder company. Therefore the company has excellent backing.
Non-Executive Director Vikram Vishwanathan said that this project is a dream of a long time which has come true. He added that a lot of people have worked really hard to make this dream come true. The success of this project just proves that we can do things world class.