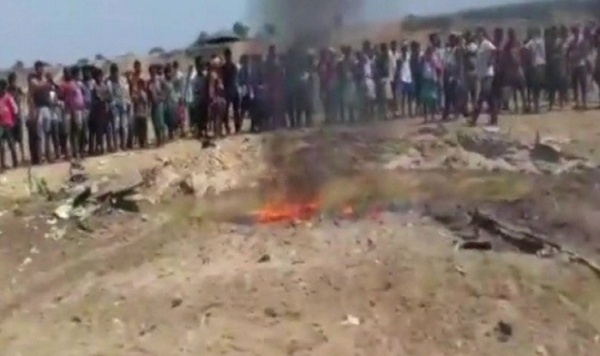 Odisha: An Indian Air Force (IAF) Hawk aircraft crashed in Odisha's Mayurbhunj district on Tuesday. According to the reports, the pilot, a trainee cadet, helming the plane ejected himself safely but suffered minor injuries in the process. The aircraft had reportedly taken off from Kalaikunda Air Force station in Kharagpur on a routine sortie.
"Today afternoon one Hawk aircraft met with an accident. The aircraft was airborne from Kalaikunda on a routine training sortie. The trainee pilot ejected safely. A CoI will investigate the cause of the accident," the Indian Air Force said in a statement. The air force has ordered a Court of Inquiry (CoI) to investigate the cause of the crash.
The incident came nearly a month after two Indian Air Force pilots were killed after a microlight aircraft they were flying in crashed in Majuli, Assam.
The state-run Hindustan Aeronautics Limited had in 2015 signed an MoU with BAE Systems UK for upgradation of Hawk Mk132, development of Combat Hawk for Indian and export markets and maintenance solutions for supporting Jaguar and Hawk fleet.
The aircraft has the capabilities to be used as a ground attack aircraft or for air defence.
The plane is being produced at HAL under licence from BAE. The first aircraft was handed over to IAF in August 2008.