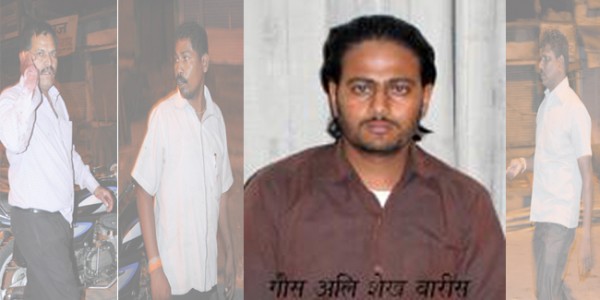 Nagpur News:  The Nagpur police are still groping in dark and have abysmally failed to capture Raja Ghaus even after 20 days and tall claims by top bosses of Nagpur police including the Commissioner of Police K K Pathak's "within 48 hours" thunder to arrest the dreaded goon. It may be recalled Raja Ghaus had fired gun shots on two teams of city policemen 20 days ago.
The Nagpur police are searching vigorously every nook and corner of city streets to arrest the criminal with the help of several squads of specialized policemen and more than 400 vehicles. The Nagpur police even searched some specific areas of neighbouring Madhya Pradesh. But in vain.
According to sources, seven patrolling vehicles out of 24 patrolling vehicles provided to different police stations in city are deployed only to nab the goon. Police of two states are hunting Raja Ghaus for committing various serious crimes. However, it appears, to arrest  the goon has turned possible to impossible mission as even after elapsing 20 days the police did not have even a clue as where the dreaded criminal has vanished and hidden at which place. Police are also thinking that Raja Ghaus may be in Nagpur itself being an expert in disguising front. Surprisingly, police claim to have seen him in a disguised position!!! Then the question arises: Why and for what the police are waiting to arrest Raja Ghaus? Are they waiting for a chance to nab him while Raja playing with toys in front of a police station?  In the meanwhile, police have only succeeded in wasting thousands of liters of fuel in searching the Nagpur's "most wanted" goon.