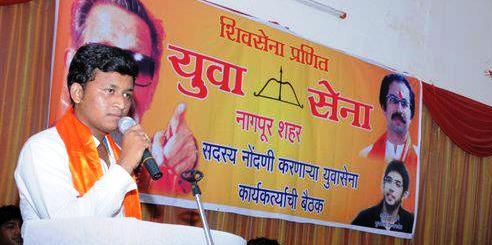 Nagpur News.
In a development, the repercussions of which could be far more reaching, the Hudkeshwar police thrashed a Yuva Sena (Shiv Sena's Youth Wing) leader and two other activists brutally creating sensation in political circles. The Yuva Sena leader was admitted to Government Medical College and Hospital (GMCH) where his condition is reported to be serious with severe breathing problem.
According to reports, the District President of Yuva Sena Hitesh Yadav runs the Dighori Toll Tax Post on Umred Road in Nagpur after his tender was accepted for the same. Some activists of the outfit work at the Toll Tax Post as helpers. On Tuesday night, a brawl erupted at the Toll Post involving a car owner and the activists at about 11.30. In the ensuing dispute, the Yuva Sena activists damaged the car by smashing glass and other minor damage. The car owner subsequently lodged a complaint in the Hudkeshwar Police Station against the activists, later identified as Abhay Raut and Pritam Kapse.
The Hudkeshwar police summoned both Abhay Raut and Pritam Kapse to the Police Station. Hitesh Yadav also accompanied them. When the trio reached the Police Station, they met the PSI Puri. The Yuva Sena leader Yadav and the activists pleaded to close the matter as there were no complaints in the past and the Toll Tax Post is being run peacefully. However, after some time, Yadav started exerting pressure on the policemen to release Raut and Kapse. Yadav also allegedly misbehaved with police. Yadav even phoned the Commissioner of Police in this connection.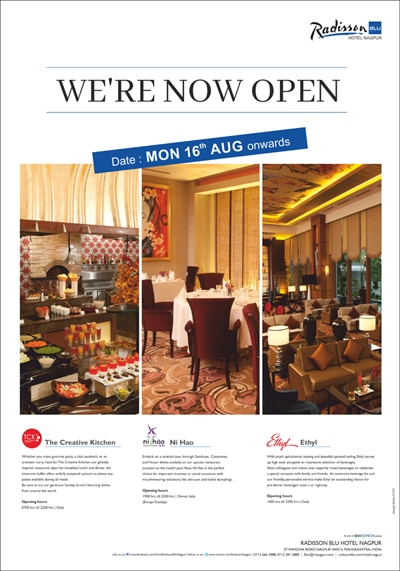 The PSI Puri informed the Second Police Inspector Suresh Shinde about the incident. The Second PI arrived at the Police Station. He asked PSI Puri to send the District Yuva Sena President Hitesh Yadav and other two activists, who were talking outside the Police Station, to his chamber. The Second PI Shinde kicked Yadav on his chest forcefully as soon as he entered the chamber and started thrashing him mercilessly. The two other activists were also beaten. However, Yadav's condition started worsening as recently he had met with an accident and was not fully recovered. The news of Yadav's beating by Shinde soon reached to other Yuva Sena activists who immediately rushed to the Hudkeshwar Police Station and gheraoed it. Some of them took Yadav to GMCH and admitted him.
According to reports, the Yuva Sena President Hitesh Yadav is in serious condition with acute breathing problem and other complications. Around 250-300 Yuva Sena activists reached the GMCH and protested the highhandedness of Hudkeshwar police.
When Nagpur Today contacted the Police Inspector of Hudkeshwar Police Station Wasudeo Wandhre, he confirmed the incident. He said he was in his chamber. Wandhre said a probe will be conducted into the matter. The PI refused to comment further and put the phone down.
A delegation of Yuva Sena and Shiv Sena is meeting the Commissioner of Police tomorrow in this regard.