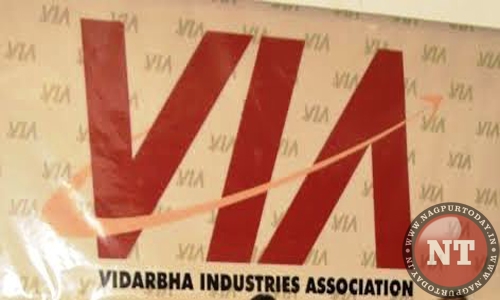 Nagpur: HRD Forum of Vidarbha Industries Association is organising a One Day workshop on 'Labour Laws' on Friday, 23 March from 10.30 am to 6.00 pm at VIA Auditorium, Udyog Bhawan, Civil Lines, Nagpur.
The objective of programme is to smooth functioning of any industrial unit and gaining thorough knowledge about various labour rules is a must. It is important that an organisation must be informed about the Labourr Laws that are applicable to an industrial unit according to the type of business.
Sachin Panchabhai, Asstt Professor of Dr Ambedkar Institute of Management Studies & Research, Nagpur will be renowned faculty speaker. He is having vast experience in the field of industry as well as teaching. He was resource person at various workshops on Commercial Laws, Labour Laws, Industrial Laws, CSR, RTI, HR & OB, etc. He is also a visiting faculty at YCMOU MBA Programme and Indian Institute of Materials Management.
He will be covering sessions on Labour Laws & its role & importance. Brief introduction of Labour Laws & Industrial Relations. Discussion on important provisions of Laws relating to Factory, etc. This will cover discussion on important provisions of PF, Gratuity, ESIC Acts, etc. Improving Interpersonal Relationship, important provisions on Laws relating to wages, etc. to be followed by Q & A, Feedback
Seats are limited to only 25 participants. The registration will be done on first come first served basis.
For registration fee for VIA Member is Rs.850/- pp inclusive of all taxes and for Non Member Rs.950/- pp inclusive of all taxes. For more details contact can be had at VIA : 0712-2561211 / 2554090 or Neelam Bowade, Convener – VIA HRD Forum (9860264860)
The seminar offers a unique opportunity to enhance knowledge on above topics and would significantly benefit Industrialists – Large & SME, HR Professionals, Plant Heads and Consultants in the field of Labour Laws, new entrepreneurs & concerned employees, says a press note issued by Hemant Lodha, Chairman – VIA HRD Forum (9325536999).