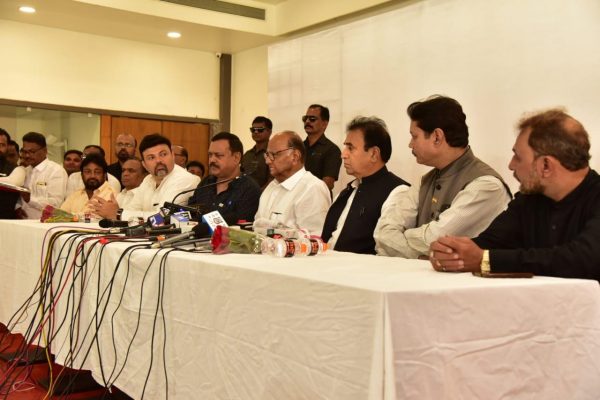 Nagpur: "How does 'Press Club' operates?" the question asked by National Congress Party (NCP) Chief Sharad Pawar left the Nagpur's Press Club office bearers wondering as the audience looked up in awe. Pawar was in city to attend "Meet the Press" programme organized at Civil Line based Press Club.
The embarrassing situation cropped up after Press Club office bearers briefed the NCP chief about their club at the start of the programme. Following this Pawar asked them that being a director of couple of clubs I wonder how does 'Press Club' operates? As the clubs are funded purely on the lakhs of investments they derive from prominent personalities. Though, one of the office bearers tried to explain the same, however soon he ran short of justified answer.
The googly bowled by Pawar knocked the Press Club officials' so badly that it left them baffled. This tickled funny bones of the audience, as their laughs echoed the Press Club vicinity.
At the end, Deshmukh whispered something in NCP supreme's ears following which Pawar left the Press Club operating toping and addressed the press conference on the condition of wet drought in Vidharbha.
Besides Pawar, Former Congress MLA Anil Deshmukh, Congress Leader Aashish Deshmukh Pradip Kumar Maitra, President of TPBT and Nagpur Press Club and Brahmashankar Tripathi, General Secretary of NUWJ and Nagpur Press Club were present on the dais.
– Shubham Nagdeve