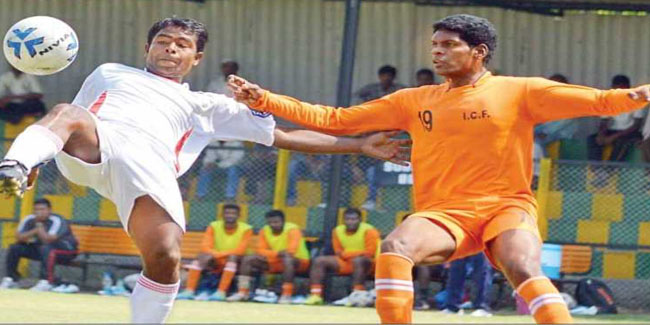 Nagpur News: South East Central Railway (SECR), Bilaspur and North Frontier Railway (NFR) have won thier respectives matches and advanced in the 69th All India Railway Football Tournament. The tournament has been organised by South Eastern Central Railway Sports Association.
Host SECR has defeated Integrated Coach Factory (ICF) by 1-0. No goals were hit by either of the teams till the half time. But, in second half of the match, SECR has changed its game plan and succesfully posted a goal in the 63rd minute. It was only Golu Moormu who scored a goal for SECR. However, Opponent team's forward line-up tried to level the score but they succumbed to the strong defense of SECR.
In another match, North Frontier Railway (NFR) has crushed Railway Wheel Factory by 5-0. NFR's Sibara Narjhari put the team in srong side in 37th minute.
In 42th minute, Chayaram Basumantri advanced NFR by 2-0. Shankar hit 3rd goal 57th minute. Shankar and Shakeel of NFR scored 2 goals in last 6 minutes of the game and registered victory over Railway Wheel Factory by 5-0.