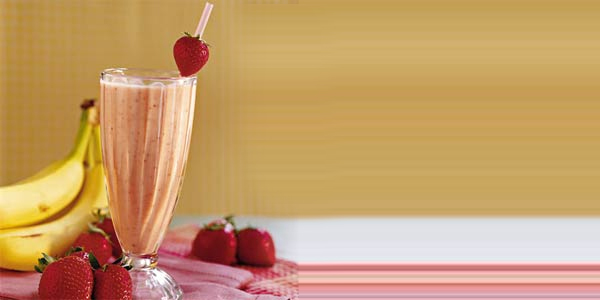 Preparation Time   10 Minutes
Cooking Time           15 Minutes
Serves                      Serves 4
Ingredients:
• 5 tbsp Honey
• 2 Ripe Mangoes (Peeled and Chopped)
• 3 Ripe Bananas (Peeled and Chopped)
• 8-10 ice cubes (Crushed)
• 2 cups Yogurt
• 2 tbsp Lemon Juice
• Fresh Mint Leaves to garnish
How to make Honey And Fruit Smoothie:
•             Freeze the banana and mango slices for an hour.
•             Once frozen, place the frozen fruits, honey and yogurt in a blender and blend until smooth.
•             Add the crushed ice cubes and blend once more.
Suggestions:
Pour into individual glasses, garnish with mint springs and serve.