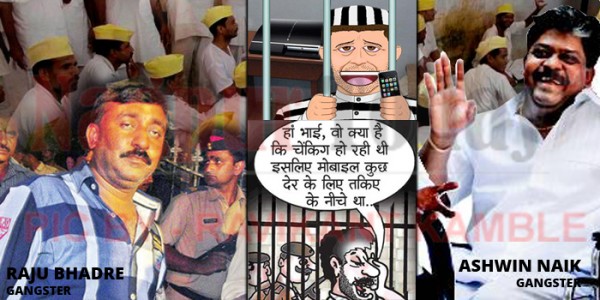 Nagpur News.
Taking serious note of the recovery of mobile phones, sim cards, batteries along with banned substance from the central jail premises in Nagpur, the State government has indicated stern action against the jail authorities responsible for the glitch. A surprise check was conducted on November 30 between 10 pm and 12 am in which 9 mobile phones, 9 sim cards and eight batteries were recovered. This raised alarm among the prison officials. Dhantoli police registered a case against unidentified persons on the complaint of Jail Inspector Sachin Pingalwar (30).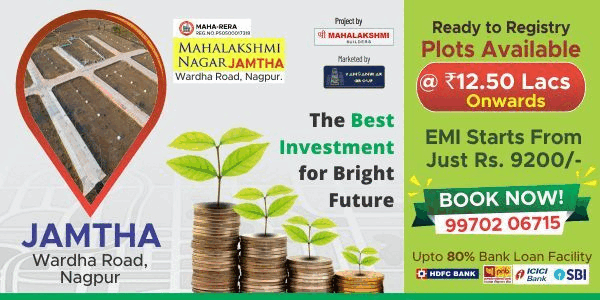 Jail officials were interrogated about how the banned materials were allowed in the jail premises, however, officials kept mum on the issue. It is alleged that Dhantoli police had dealt a lenient hand in this matter and have tried to suppress the issue. Earlier, Dhantoli police refused about any complaint in this regard on Sunday. The cops too refused to give details about the surprise check. Police said that a complaint was registered about recovery of 9 mobile phones and sim cards from the jail premises. Fingers are also raised as to why police were not taking serious action in this case. Sources informed that earlier at least 10 mobile phones were recovered from the jail premises.
Malfunction still flourishes
For over few months, Central Jail at Nagpur has been in the light for the wrong reason. The series of recoveries that include mobile phones, sim cards, batteries and even banned substance has embarrassed the jail authorities while the searching officials kept wondering over the source of channelizing these articles within confines of high security jail. If sources are to be believed the jail inmates enjoy the liberty of making calls and are still in connection with the outside world. This has raised question marks on the security of the inmates, particularly those put here in high profile cases. Jail administration has been making tall claims that no jail inmate was allowed to use mobile phones and that the prison officials strictly adhere to the prison rules, which clearly bans the use of mobile phones, outside cash and drugs in the prison premises. But, these claims shattered with recovery of the banned material.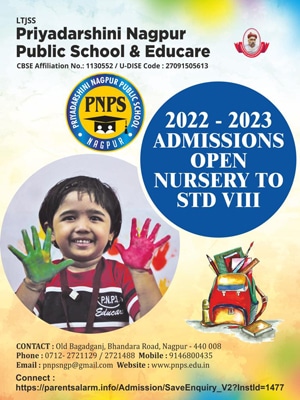 Cell phones to connect with relatives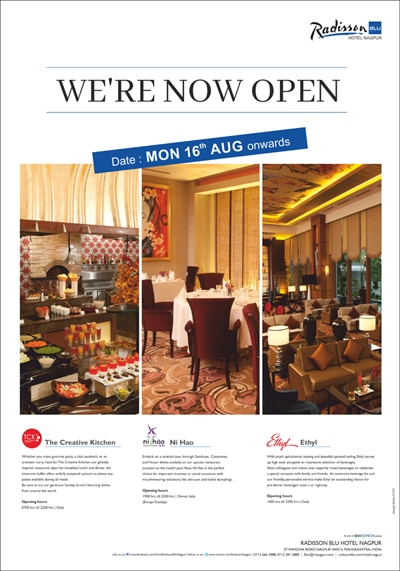 Sources informed that jail inmates are in regular contact with their relatives through cell phones. The recovery was made from criminals involved in serious crimes like murders. It is to be questioned that when tight security is maintained at the main gate of the prison, how these items get entry in the jail premises.
More phones still hidden
If sources are to be believed than there are still many mobile phones which are yet to be recovered. Criminals involved in serious crimes are still in contact with the outside world with the help of these mobile phones. It is reported that inmates often fake illness and meet their relatives on the pretext of attending hospitals. New schemes are being channelized to control this wrongdoing in the jail premises. However, many jail officials may face the brunt in this connection. It is to be noted that Central Jail has got ISO certificate.
Dreaded criminals enjoy liberty
Sources informed that it is not a big deal to arrange a mobile phone in the premises. Inmates who have plenty money in their pockets can easily manage get their hands on mobile phones. Most wanted criminals like Raju Bhadre, Vijay Mate and other eight criminals are locked up in central jail and such loopholes in the security system can lead to major untoward happenings in the jail premises.