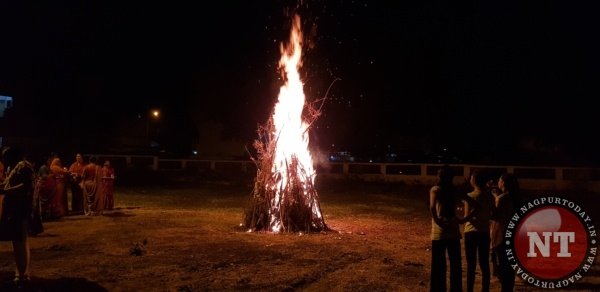 Nagpur: Holi festivities have begun across the city with traditional Holika Dahan taking place this evening.The festival of colours is celebrated as a mark of victory of good over evil.
Holika Dahan also Kamudu pyre is celebrated by burning Holika, the devil. For many traditions in Hinduism, Holi celebrates the death of Holika in order to save Prahlad by Vishnu in the city of Multan, and thus Holi gets its name.
In many places in city people has gathered around to burn Holika.