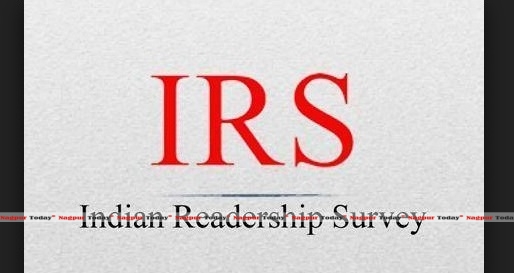 Nagpur News.
The Indian Readership Survey (IRS) which has been on the hot discussion across various media publications has once again caught the limelight, albeit this time for the wrong reasons. The IRS 2013 findings drew flak from various media bigwigs across the nation. So stark contradiction was made in the survey that one of the leading English newspapers – The Hitavada – circulated simultaneously from Nagpur along with Raipur and Jabalpur was shown as the publication without readership for its Nagpur edition. Hitavada is the leading English newspaper of Nagpur with a certified circulation of over 60,000 doesn't appear to have a single reader now!
Irked over the anomalies shown in the survey a group of publications have issued joint statement in which they have not only criticized the survey but also pressed for permanent closure of all the future surveys.
Publishers who have issued the statement are: The Times of India, Jagran, Bhaskar, India Today, Anandabazar Patrika, Lokmat, Outlook, Daily News and Analysis (DNA), Sakshi, The Hindu, Amar Ujala, The Tribune, Bartaman Patrika, Aaj Samaj, The Statesman, Mid-Day, Nai Duniya and Dinakaran.
The statement said, "We strongly ask RSCI and MRUC, the conductors of the Indian Readership Survey, to withdraw the results of IRS 2013 immediately and  as well as put a stop to all future editions of this survey, as their continued publication will cause irreparable injury to the reputation of established publications like ours."
It added, "We, the leading newspapers of the country, condemn the newly published Indian Readership Survey (IRS 2013) in the strongest possible terms.
The survey is riddled with shocking anomalies, which defy logic and common sense. They also grossly contradict audited circulation figures (ABC), of long standing. While there are hundreds of such anomalies in the report, we are highlighting just a few of them here.
There are wild swings in overall newspaper readership across states. While Punjab has lost a whopping one-third of all its readers in just a year since the last IRS, neighboring Haryana has grown by 17 per cent.
Every major newspaper in Andhra Pradesh, irrespective of language, has de-grown by 30 to 65 per cent.
There are similarly wild swings at the city level. Mumbai shows a 20.3 per cent growth in overall English readership, while Delhi (a faster-growing city overall on all macroindices) shows a drop of 19.5 per cent.
Hindu Business Line has thrice as many readers in Manipur as in Chennai!!"
Given these glaring anomalies, we urge our advertisers and media agencies not to rely upon use the recently published IRS results in any way.