Highway : A road less traveled
Star Cast: Alia Bhatt, Randeep Hooda
Director: Imtiaz Ali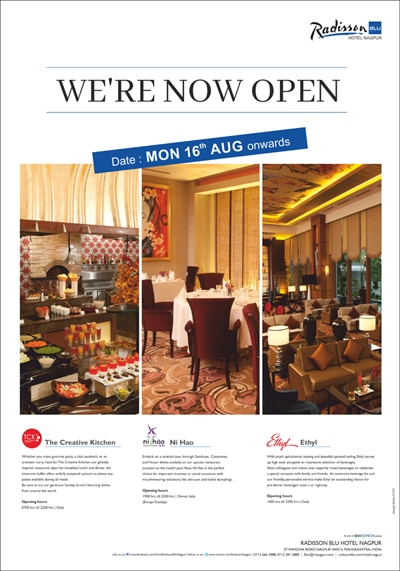 Imtiyaz Ali is one of the most important directors in today's Hindi Film Industry. His incredible success in recent past has created a fan follower which expects mushy love stories with melodious songs from him. With his humble beginning from "Socha Na Tha" which launched Abhay Deol, Imtiyaz tasted success in his second film "Jab We Met" which helped Kareena Kapoor to erase "POO" from public's memory and replace it with "Geet". Imtiyaz's formula of new age romance with the protagonists being confused about whether they are in love or not continued with his subsequent movies "Love Aaj Kal" and "Rockstar" (though Rockstar had a huge canvas apart from that). Another element of his movies is journey. The characters are either on run or in a journey in most part of the movie. In his new movie "Highway", these 2 elements are still there. It is an unusual love story as well as it has a lot of travel across length and breadth of north India.
Imtiyaz Ali is credited for Story, Screenplay, Dialogues and Direction of "Highway". As per his interview this story has been with him since 12 years when he made half hour episode for a television serial "Rishtey" in 1999. He thought of many ways of telling this story considering it via multiple genres including big action film. Finally, Imtiyaz settled on telling this story sans anything else and stuck to the journey of his protagonists and finding themselves on the way. It's a coming-of-age movie.
The story is based on a thin premise that a girl who is kidnapped finds freedom in the captivity. Veera Tripathi (Alia Bhat) is city girl from very influential and rich family who has never been real open world. Even their travels, the family stays in hotels only. Veera has a craving for the road and open air. She insists her fiancée for a long drive on which she gets kidnapped by Mahabir Bhati (Randeep Hooda). But she feels free in this captivity and eventually falls in love with him. The story is not about what happens next but how things happen and the overall experience the Director creates for us.
The story is interesting and but screenplay could have been better. Though the movie keeps the audience interested, it does not entertain them per say. Few more scenes of cameraderie and fun on the way could have solved that purpose. Even a little more details of Mahabir's backstory could have provided the much needed drama.
Though the screenplay lacks in happening and entertaining content, Director Imtiyaz Ali makes up for it by the experience he creates for the audience. The film moves across 6 states, many unseen locations and breath taking landscapes. With his cinematographer Anil Mehta, Imtiyaz takes us through a journey unforgettable. While doing so, he also makes a strong statement on all that is wrong in the society without even showing any of that visually. All trough the movie, he makes us think how far we have came away from the beautiful world that has been created for us by the All-mighty. He not shows how cut off we are from real world out of the city but also gives hint of how the side effects of civilisation is creating a rich-poor divide which is giving birth to many oppressors. It also throws light on how even the well heeled too are suffocated under the pretence of today's society and how there are dangerous criminals hidden within regular public. Take a bow Mr. Director for this.
A. R. Rahman and Imitiyaz Ali created magic in "Rockstar" which raised the expectations about this film's music a lot. Though the music is good, the Rahman-Imtiyaz Ali combo fails to give multiple hit songs. Also, as the film has less things happening on screen, lack of many good songs is felt drastically. This is the second part where film is lacking.
Performance wise this is an Alia Bhat film all the way. She breathe the character and brings it alive on screen. Randeep Hooda impresses with his top notch performance too. However he gets very little significant to do than watch Alia from distance. Other actors playing roles of Aadoo (Durgesh Kumar), Tonk (Pradeep Nagar), Goru (Saharsha Kumar Shukla) does perfect justice to their job.
Overall, "Highway" is a very well made and very important film of our era. It shall be India's entry to Oscars this year.
Rating and Recommendation:
"Highway" is a complicated film to review. It's hard to rate. Rather it shall not be rated because it is not just a film but is an experience. It needs to be experienced and felt. And if I may say, only a few can feel it. So everyone who look for quality cinema which is unique and different, do go for this movie.