Nagpur: Alumni Reunions are so much fun and full of excitement that everyone who participates always remembers it and always waits for the next one, however now there is "No waiting Period" for the Alumni meet of the SFS High School Sadar Nagpur. Now adding a glorious leaf to their consistent journey OBA has gained more pride after they were recently assigned an office space in the school premises. The SFS school has always basked in the glory of its past, thanks to its alumni who often cherish the good old memories from the school days. The old boys of SFS kept a soft corner about their alma mater and to cherish the cause SFS Old Boys Association was formed about 14 years back. SFS School Old Boys Association Nagpur is the first official alumni of the city registered under the charity commissioner office.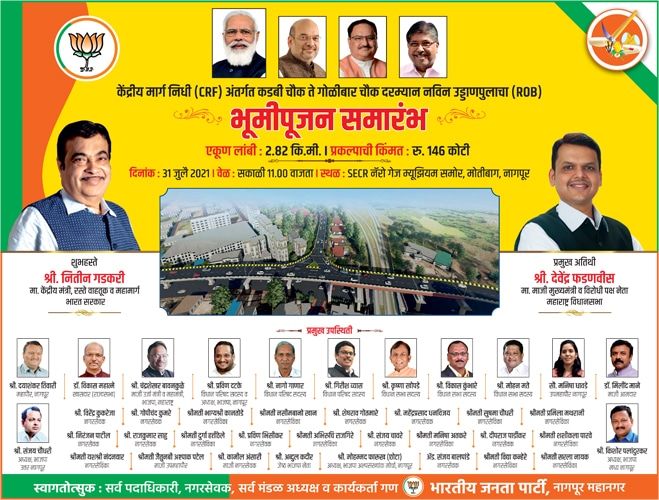 The Guests
This new development brought in a fresh bout of cheers among the enthusiastic alumni of the schools. To bless the office of OBA Rev. Archbishop Abraham Viruthakulangara Principal Sister Manisha and Father Prashant came along with the past presidents Mr Prem Ratan Sharma presently a member of the censor board of cinema from Mumbai , Mr Ravi Shrivastav MECLNagpur, Mr Sunil Gangwani from Shaadi Point and Mr Narinder Singh Kohli, the present president.
To grace the occasion Mr Dinesh Naidu Secretary of VCMDWA, Tejinder Singh Renu Secretary of Vidharbha Taxpayers Association, Mr Harmandeep Singh Anand former Secretary General of TAAI, Dr Sanjay Ragatate, Director of Oxford Speakers Academy, VCA coach Mohammad Sufian, Venurao Dindi and Razmin Chinoy directors of VR ANIMATIONS. Mr. Jaspal arora director of Aroras Mr Neville Cassad, Founder Secretary of OBA, Present Treasurer and social activist Mr Devanshu Patel, present secretary and president of Eastern Studies Society Dr Manohar Roy, all ex students of SFS were prominently present.
The Ideology
During the course of the conversation Archbishop said, "At the age of 15 we see people go out of school but you old boys come to school at 14 never to go out." OBA is committed to work for the development of the school the ex teachers and the ex students. OBA also does social activities for the society at large.
From Jamshed Irani to Rajkumar Hirani
The current body of OBA has effectively united students of all batches, in India and abroad by creating WhatsApp Groups, updating news on Face book and posting all happenings on the website there by generating interest from one and all.
Eminent personalities like Jamshed Irani, Rajkumar Hirani, noted Doctors, Philanthropists have attended The Alumni Meets and many were facilitated, but now thanks to the electronic facilities , ex students from Far and near , some of them Senior Army personnel, Bureaucrats and many other luminaries attend school daily in spirits and relive and rekindle those nostalgic days.
Contributing towards Concern
Noted hoteliers of the city Mikky Arora of Centre Point and, T.S Renu of Pritam Hotel, have kept Drop boxes for collection of membership fees in their hotels and have instructed their staff to extend all co operation similarly Sanjay Raghtate of Oxford academy, Nagpur Furniture works and M/s Devanshu Patel have extended similar facility and co operation.
For the Social Cause
Involvement of good Samaritans' is very natural as the OBA now apart from its signature programs Late Irfan Husain Memorial drawing competition and Fellowship night is renewing its "Project child care" wherein all expenses of economically backward students are sponsored by ex students, apart from this Eye and organ donation projects are also envisaged, Some of the ex students have already come forward for such projects.
OBA UAE – New Group in Whatsapp
The Umbrella of SFS School OBA has once again brought together students who had drifted away from each other in pursuit of their goals, some of such students who have settled in the UAE have formed a OBA UAE on whatsapp.