High Court slaps contempt notices to NIT Chief Darade, Engineer Meshram for snubbing court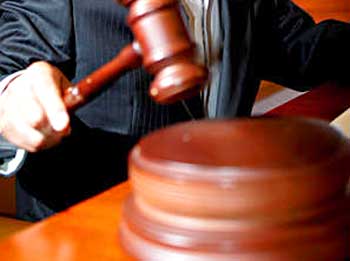 Nagpur News: The Chairman of Nagpur Improvement Trust Pravin Darade and Engineer B P Meshram have found themselves pushed to wall after the Nagpur Bench of Bombay High Court issued contempt notices to both top bosses of the NIT.
The case pertains to no regularization of Mauja Hazaripahad plots of land under the Gunthewari Act despite the High Court's directives in this regard. The Bench of Justice A V Nirgude has given 15 days to them for filing of their replies. Sudha Lule and others had filed the contempt petition in the High Court against both Pravin Darade and B P Meshram.
The NIT failed to regularize the plots of petitioners of Hazaripahad Khasra No. 10 and No 11 under the Gunthewari Act. The petitioners had urged the regularization of plots from the period January 1, 2001 under the Gunthewari Act instead of January 1, 1995. The High Court had also directed the NIT Chairman Pravin Darade and Engineer B P Meshram to regularize the plots of petitioners from January 1, 2001.  However, the NIT bosses neglected to follow the Court order thus the contempt petition.
Adv Nandesh Deshpande represented the petitioners.