Nagpur News : In a significant development which will draw new trends in the field of "Public Procurement Policy" by the Public Sector Units throughout the country the Hon'ble High Court comprising of Justice Bhushan Gavai and Justice Sunil Shukre have directed the Indian Oil Corporation not to finalize tender for procuring "soap solutions" (lubricant used for chain conveyors in bottling plants) in Uttar Pradesh for Rs,1,80,00000/ till the further orders in W.P. No:-3979/2014 filed by Shri Dinesh Bhutada Proprietor of M/s B.B. Coatings, Katol by which the entire process of tender is challenged.
It is the contention of the petitioner who is a owner of "Micro Enterprise" situated at Village Linga, Katol, District Nagpur (duly registered as SSI) that the respondent IOCL is not following the directions issued by the Ministry of Micro & Small Enterprises New Delhi and the "Public Procurement Policy" framed by the Ministry u/s 11 of MSME Act 2007. The Policy framed by the Union of India clearly states that all PSU's and State/ Central Govt. Departments will give special reservation of at least 20% of public procurement through Micro and Small Enterprises every year.
The Union Government has prepared the "Public Procurement Policy-2012" u/s 11 of MSMED Act 2006 on 23-03-2012 in which it is clearly stated that the procurement rests upon core principles of competitiveness, adhering to sound procurement practices and execution of goods or services in accordance with a system which is "fair, equitable, transparent,, competitive and cost effective. The policy is framed in order to have uniformity throughout the country in the procurement of goods and services in fair and equitable manner and to promote the micro and small enterprises in India.
The silent features of this policy are:-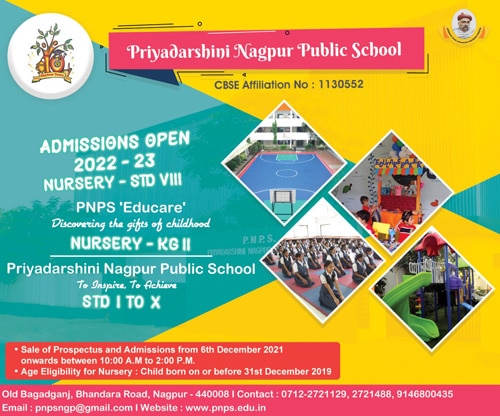 (i)                     All PSU shall set the annual goal of procurement from the SME's.
(ii)                    Minimum 20 % of the Goods or Services are required to be purchased from SME's
(iii)                   Annual Goal of Procurement also include sub-contracts to Micro and Small Enterprises by Large Enterprises and consortia of Micro and Small Enterprises formed by National Small Industries Corporation.
(iv)                  After a period of three years i.e. w.e.f. 01-04-2015 overall procurement goal of MSE's of 20 % shall be made mandatory.
(v)                    The Ministries or PSU's which fail to meet annual goal shall substantiate the failure with reasons to review committee
(vi)                  The special provision of 20% sub-target out of total reserved 20 % shall be created for the MSE's owned by SC and ST
(vii)                 Every Central Govt. Department or PSU shall report the 20 % targets set for MSE's  to Ministry
(viii)                In tender participating MSE's quoting the price within price band of L-1 + 15 % shall be allowed to supply a portion of requirement by bringing down their price to L-1.
(ix)                  In case of more than one such micro and small Enterprise the supply shall be shared proportionately (to the tendered quantity)
(x)                    In order to develop and promote the MSE's there should be a "Buyer Seller Meet" or "Special Vendor Development Programmes"
The petitioner has alleged that the Indian Oil Corporation and its sub-ordinate offices at Noida, Jaipur, Bhopal are not adhering to these mandatory guidelines framed by the Central Government u/s 11 of MSMED Act 2006. According to petitioner the product "soap solution" is also reserved for micro and small industries and therefore the IOCL ought not to have placed any "pre-qualification conditions" related to "turn-over" and "work-experience."
That the "Development Commissioner" has issued the special directions on 14-10-2011 to all the Ministries and Departments in which it is specifically stated that the issues concern to a buyer are the quality and price of the product. Turnover is immaterial and putting an eligibility condition of minimum turnover with thresh hold of crores of rupees in the tenders discriminates against SSI industries.  Hence mandatory eligibility clause of minimum turnover should not be imposed for MSE's in the tenders for procurement of materials. The development commissioner clearly stated that apart from giving mandatory facilities as prescribed by the central government, the mandatory eligibility clause of minimum turnover should not be imposed for MSE's (Micro and Small Enterprises).
The Indian Oil Corporation has imposed various mandatory "Pre-Qualification Conditions" including the requirement of turnover of Rs.60/ Lakhs per year and "Work Experience" of supplying certain quantity of "soap solutions" in previous three years. It is the contention of the petitioner that these "pre-qualification conditions" are arbitrary in nature and hence violative of article 14, 19, 21 of Constitution of India.
The Hon'ble High Court has issued notices to Union of India through its secretary Ministry of MSME, IOCL, Bombay, Noida, Jaipur, Bhopal offices returnable on 18-08-2014 and stayed the tender process dated 10-07-2014. The petitioner has demanded the quashing of tenders floated by IOCL and also prayed for the effective implementation of "Public Procurement Policy". The petitioner has also prayed for quashing of "arbitrary" "pre-qualification conditions" in the tenders.
Adv. Tushar Mandlekar argued for the petitioner industry. Adv. Rohit Deo (ASGI) waived the notices for UOI. Adv. Rohit Joshi appeared for IOCL.