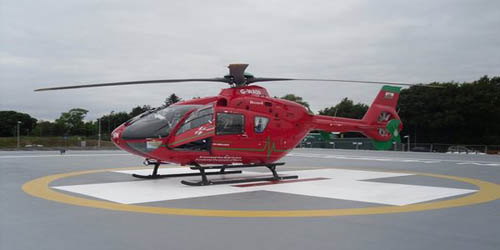 Nagpur News : In order to rush the policemen and citizens injured in naxal encounter from far flung naxalite prone areas of Vidarbha to the Government Medical College and Hospital at Nagpur, a proposal to build a helipad at the hospital was sent to the state cabinet some years back. This was to pave the way for starting helicopter services to ensure timely medical attendance to the seriously injured policemen and jawans. However the proposal is biting the dust with no development as yet adding to the distress of the troops deployed at these sensitive posts.
A large number of jawans have been posted in naxal affected areas in Gadchiroli, Chandrapur, Bhandara and Gondia districts of Vidarbha. The organisations fighting against naxal revolution have been demanding health and medical emergency services for quite some time.
Those injured in naxal attack are brought to Nagpur for treatment through road ways. It consumes hours in traveling. Often the delay adds to the danger on the lives of injured. On the contrary, it takes an average of 30 minutes for the helicopter to carry the injured directly to the medical hospital..
In the proposal, the cost of erecting a helipad in the hospital premises has been estimated to be around Rs 1 crore. This could enable the jawans to avail better health facilities within time.
The Director of Medical Education and Research Department had visited the hospital for number of times but preferred to keep mum whenever posed to a question in this regard.
In the last winter session held in the city, the state's health minister Suresh Shetty had all praise for the proposal to construct the helipad in the medical hospital premises for the genuine cause. He even assured to disburse speedy funds for the same but now the next assembly session is just two days to go, and the proposal is far from taking off.