Nagpur receives 62.2 mm rainfall in last 24 hours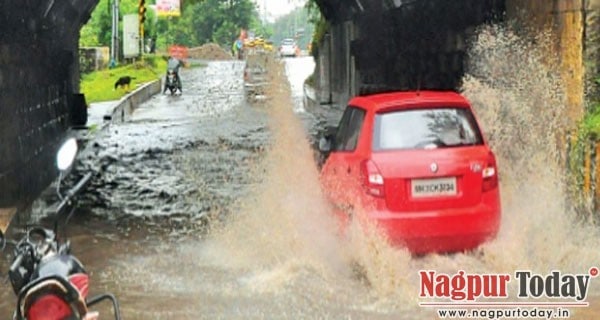 Nagpur: The trend of surprise showers has become a regular phenomenon for the city this month as rains lashed Nagpur on Monday night at 9 pm and continued intermittently till Tuesday morning.
Though this monsoon season witnessed patchy rains in the city, the last 24 hour rains were observed widespread and heavy. In last 24 hours city received 62.2 mm rainfall and between 8.30 am to 5.30 pm Nagpur recorded 25 mm rain. The heavy rain with thunderstorm were observed all over the city onTuesday morning which caused heavy water logging in most of the low-lying areas.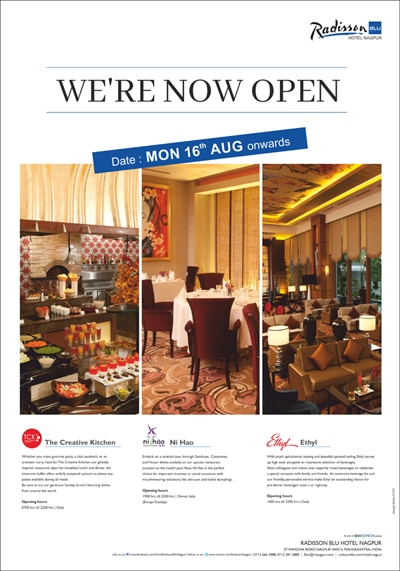 Citizens who ventured out for some work in the morning got struck due to the water logging on city roads. The heavy rains also caused power cut at many places in the city. The fire department received no calls of uprooting of trees. Amravati received the highest 137.6 mm rainfall in last 24 hours whereas Yavatmal (112 mm) also recorded rains in three digits.
Akola (59 mm), Buldhana (63 mm), Chandrapur (65.8 mm), Gondia (38 mm), Wardha (64.6 mm) and Washim (64 mm) received heavy rains in last 24 hours. Bramhapuri (8.4 mm) and Gadchiroli (8 mm) also received light rains.
On Tuesday, Gadchiroli recorded the highest rainfall with 121 mm, whereas Akola (3 mm), Amravati (5 mm), Buldhana (9 mm), Chandrapur (12 mm), Gondia (2 mm) and Wardha (4 mm) received light showers. According to Indian Meteorological Department (IMD), "Due to formation of a low pressure area the good amount of rains took place in last 24 hours in all overVidarbha." Another low pressure area is forming which will bring more moderate to heavy rains between September 13 to 16 in the city as well as in some other parts of Vidarbha, said weather department.
As per weather experts, the monsoon is now close to its end this year with normal monsoon. As predicted by the weather department, the monsoon this year will likely to end with 5% below normal. The recent monsoon activities has improved the rainfall deficit in Vidarbha as well as Nagpur division and the margin of deficit will reduce further in next 20 days.