Heavy police force deployed to clear temporary sheds in Jaripatka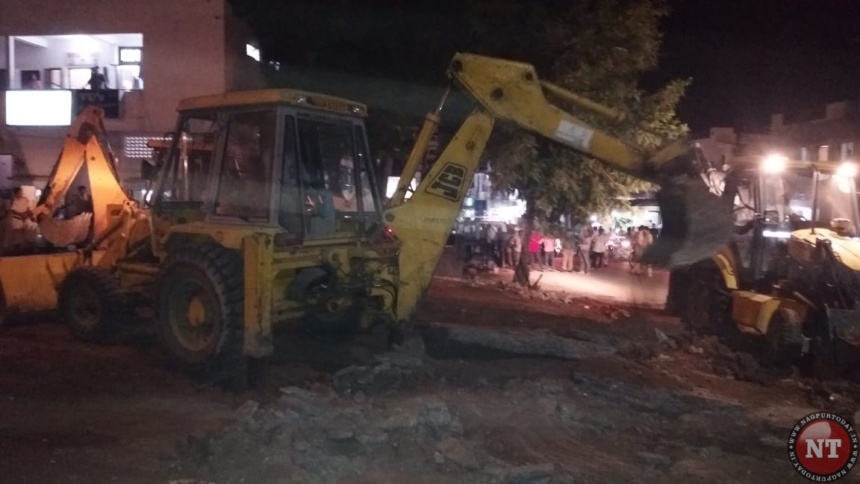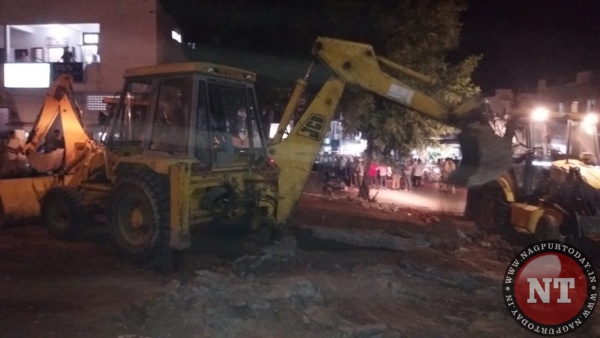 NAGPUR: Tension prevailed in Jaripatka area on Friday evening when heavy police force and para-military was deployed while the administration demolished the temporary sheds erected by a few families on the plots they claimed belonged to them. Hundreds of residents and onlookers had gathered at the site when JCB machines razed down the temporary structures and dumped them in trucks to clear the road.
It may be recalled here that the houses of four-five families were first demolished a few months back in the name of clearing encroachment. However, the affected families refused to leave the place and stayed in the open with all their belongings even during heavy rains. They claimed that they had been residing on the plots since last many decades and that they had regularized the plots as per legal provisions. They said that they had approached the court and the matter was sub-judice.

When Nagpur Today talked to a few nearby residents, they informed that the affected families had been living in the open since last many weeks. On one or two occasions, they tried to make temporary sheds for their living but every time it was demolished by the administration with the help of police.
On Friday, when temporary shed was again being erected, heavy police force, including senior officers, and para-military was deployed by the evening and the sheds were completely demolished with the help of JCB machines.
Local residents alleged that the action was being taken on the insistence of known pediatrician Dr Vinku Rughwani and NMC's standing committee chairman and builder Vicky Kukreja. Sources said that both the persons have influence in local politics and enjoy patronage of ruling party leaders.
The onlookers and local residents also expressed their anger against local MLA Dr Milind Mane allegedly for not protecting the rights of poor people and toeing the party line. Meanwhile, the fate of the affected families hangs in balance.