It's 10 degrees outside, and winter has come in full force this year. The days now begin with a steaming cup of tea or coffee, with liberal doses of milk and sugar. Hot chocolate is the season's favourite drink and everything that is rich and steamy now finds place in everyone's menu, from hot crispy jalebis and juicy kebabs to Biryani for the dinner table. Add to it the recent festivities with its share of Puran Poli and Malpoa and rest assured that cholesterol levels have risen across the city, taking body weight and lethargy with it.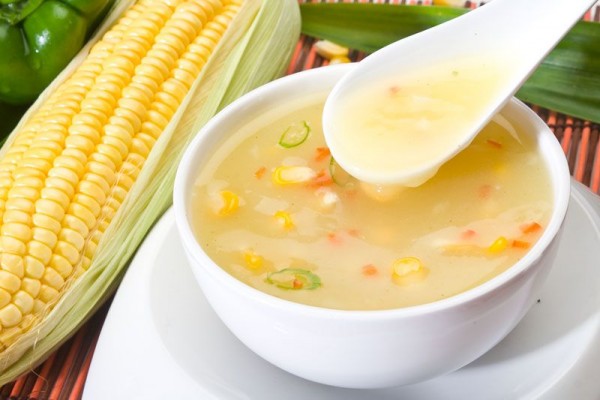 If you love to hog in winters but are conscious about your weight, soups are the way to go. Though soups need some butter to prepare, the oil and sugar content in soups is much lower than in most other hot winter snacks. You can add chopped vegetables of your choice to the mix, making it even healthier.
This cosy season, Nagpur Today brings for you an easy, healthy recipe that will satisfy your desire for a warm, steamy snack without compromising much on your health. Try out this simple, popular Corn Soup recipe for your friends and family:
Ingredients:
2 cups Boiled Corn Kernels (In case of whole corn, boil the corn first and then scrape the seeds out)
3 cups Milk
2 tbsp Water
2 tbsp Corn Flour
2 tbsp Butter Or Olive Oil
12 Garlic cloves chopped
Salt as per taste
Crushed Black Pepper
Method:
Mix the cornflour in a cup of water and keep it aside.Grind one cup of corn to a thick paste in the mixer/ grinder.
Add butter or oil to a pan and heat it. Add chopped garlic.  Sauté it for a minute on low flame.
Add the boiled corn and sauté for a minute.
Add the corn paste and mix it.
Pour milk gently to the contents of the pan and mix everything well.
Add the cornflour-water paste, stirring constantly to avoid lumps
Add black pepper powder and salt as per taste. The corn-soup will thicken after adding milk and corn flour.
Once the soup is thick and ready, remove it from gas.
Distribute in four bowls and serve garnished with coriander leaves.