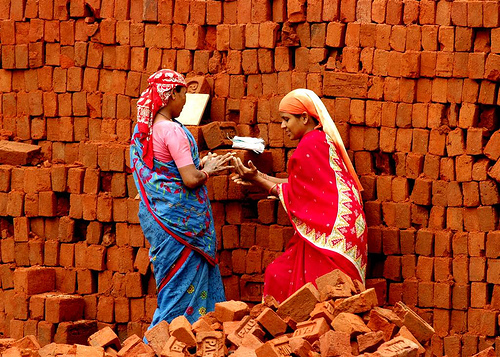 Nagpur News: Of late, Nagpur has gained popularity for its active real estate activities, but as of now, entire movements in this sector have come to a grind halt. Thanks to the Diwali vacation that brings quite an extended home time for all the labourers involved in the construction projects progressing across Nagpur and its outskirts. A glance at these projects would give a clear picture of the extent to which the labourers' holiday time has brought its progress to standstill.
Almost all the medium and mega sized real estate projects in the city are badly hit with no construction in the past week. While the situation would continue to prevail for another week, the event has become customary around this same period of time every year. The developers remain cross handed till their work force resumes to start the task afresh.
Merry time for Labourers
"It's like an undeclared holiday for all the labourers mostly flowing in from neighboring states like Chhattisgarh and Madhya Pradesh. Even a considerable chunk of labourers from Uttar Pradesh has been seen here in quantum more recently. It's the harvest time and people in villages celebrate with the fresh arrival of crops. Actually their Diwali falls as the harvesting ends. Their celebration continues till Dev Uthani Gyaras, commonly referred to as Prabodhini Ekadashi inNagpur," informs Ajay Jaiswal, Managing Director of Ashtavinayak Planners and Developers. The company is facing acute labour crisis at the moment even as all its construction sites wore a deserted look. It is the skilled and unskilled labourers from these areas who take up various construction works on sites, work as domestic help and the goods lifting vendors at the city wholesale markets.
Households, markets too suffer
Even as the shops in local markets where these labourers are employed are severely hit with the remarkable absence of work force, the situation is no exception in large number of houses as most of the domestic help is supported by the ladies of same labour community. President of grain market adatiya at Kalamna Atul Senad said that he has to face similar break down in business every year owing to labour shortfall and it takes about a fortnight to get the things back on track. "Currently, we are left with nothing but to wait for these labourers to return," he added.
Next crisis on Holi
Like Diwali the labourers pouring in the city from connecting regions have also the plans in store for Holi celebrations. Kishore Shirpurker , a trader at timber market in Lakadganj told that though the work flow naturally slows down after Diwali but still the business as our's and other construction activities take serious toll in the absence of labourers. The labourers remain off the city for over two months every year on account of Diwali and Holi. "We know how we cope up without them. It's like a nightmare," he lamented.