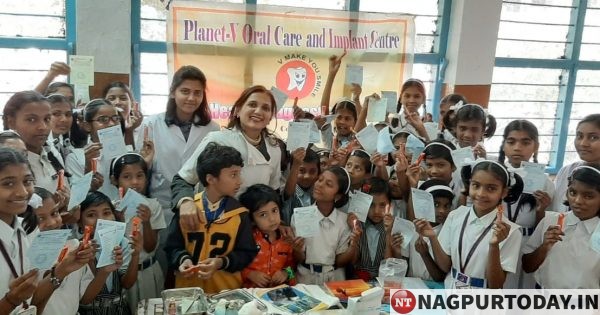 Nagpur: The rising rate of Juvenile delinquency has reached an alarming level across all sections of society. The daily news is flooded with incidents of suicide and murders by minors misconduct & misuse of technology. From casual surfing to caution browsing the new generation is in serious threat of getting mislead and carried away by virtual world which is great danger for Real life' guided eminent behavioural scientist and Neuro Analyst Dr. Vikramsingh Pachlore on completion of ' V 4 U' – Dare to Care' rally the final event of 3H camp .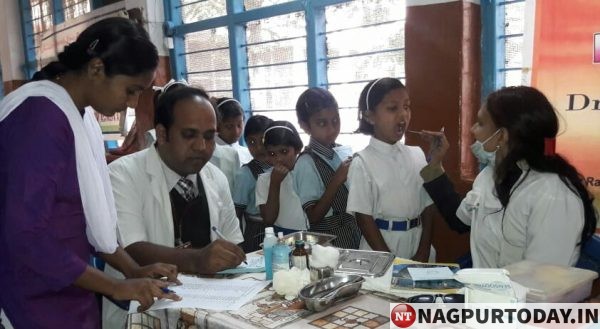 He further explained that the three fold growth of brain and emotional development takes place in first two years of child. However, this process could be hampered due to smartphones and also disturbs the cordial relationship between parents and child. Most of the time parents hand over smart-phones to children to calm them or divert their attention. However, children become stub-borne and loose self control. As children use smartphones till late night, it adversely affects their eyesight and their concentration due to sleep deprivation. Such students lag in studies due to excessive reliance on technology, their creativity and skills are hampered – that is essential for academic and extra-curricular achievements.
Internationally acclaimed Dr. Pachlore Foundations, Maestro Multiversity widely known for its Medical, Educational, Management, Social & Cultural services is also actively involved in various innovative Research & Development welfare projects. Extending its tradition of creative Social Craft – Dr. Pachlore Foundations, Maestro Multiversity, India conducted Health , Happiness & Harmony 3H camp organized in tribal zone of Melghat, Madhya Pradesh , Amravati , Nagpur , Gondia & Gadchiroli .
Dr. Sanjeevani (Medical Director & Project Head) along with Dr. Jawanjal & Sister Jecinta conducted, 'Sampurna Swasthya Shibir' in three division comprising of Dental & Oral Care, Child & Women Health Care & General Health Awareness. Total Number of beneficiaries numbered more than 1899, with huge participation of underpreviledged workers, Students & farmers from rural and tribal region. Orientation & Counselling programs were specially conducted for Women covering vivid issues of health & Hygiene.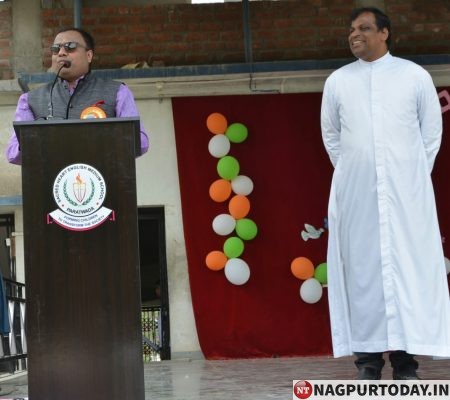 Young Girls from the local region took active participation in Education & propogation of the program, informed organizers. Fr. Arockia Samy – Principal Sacred Heart Convent, guiding the gathering said, 'Since Smartphones is medium of indirect instructions, children's communication skills are also affected. They don't know about smile, facial expressions, depth in voice etc. The possibility of mental illness increases in the absence of emotional development. Such children may turn to cyber crimes as it is evident from recent incidents. Those kids who constantly use smartphones skip sports and game that lead to obesity and other diseases at the early age. Radiation from the smart phones can cause cancer and also affect eyesight. Hence parents should act timely and look into this serious issue, warned, Fr. Samy Dr. Sanjeevani Pachlore along with her medical team examined the students and made Orientation about – being smart with the Technology. 'She stated that the time limit for children to use smartphones should be fixed. Children below one year of age should not be given mobile and others should not be allowed to use mobile over one hour. The use of mobile phones at family functions should be avoided, instead parents should directly communicate with children. As children follow their parents, they should limit the use of smartphones. Teach by life not merely preach by lips. They should try to develop interest about games and sports among children, try to solve their problems in school, place the chart showing five benefits and five ill- effects of the smart phones in front portion of the house to restrict its usage.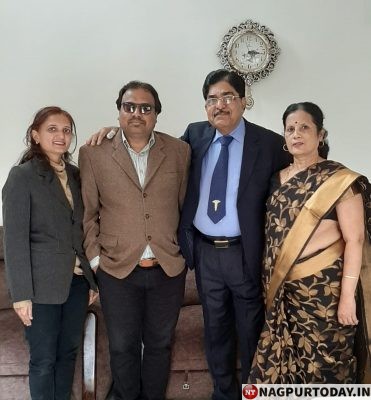 Considering the ill– effects of excessive use of mobiles on children. France & many western countries has imposed restrictions on the use of mobile by children and formed some regulations. This move has led to children academic progress. Alert parents can save their children from the bad effects of mobile, but if any child is addicted to digital mania parents should immediately seek expert help of Psychologist and should follow Digital Detox therapy.
Adv. Yashomati Thakur ( Minister- Women & Child Welfare ), Minister of State Omprakash alias Bacchu Kadu , The members of Missionaries, Medical Officials , Staff & Students of Holy Cross along with Fr. Matthew. Fr. Rajesh, Sr. Margaret extended gratitude to Dr. Pachlore Foundations for their philanthropic services. The foundation has become an emblem like Santa Claus, said Bishop. The help rendered by them in form of Books, Education materials, Nutrition and food supply along with medical services is divine blessings for all. Prof. Neeranjan Chitare along with Shrawani Shrikant Shubhangi Gotmare , Samshersingh & Hukumsingh volunteered the program and rendered their expert services.