Do you like to know everything that's buzzing in Nagpur? Like our page to stay updated!
[supsystic-slider id=118 position="center"]
Love prawns, our own big river prawns of Bhandara? Cooked to perfection in their shells like they ought to be, so the juices are preserved. Then make the time and the effort to go to Dhapewada, via Kalameshwar, to Raja Saoji Bhojanalaya.
Start early, at 5 PM from Nagpur since the drive through the woods from Kalmeshwar to Dhapewada is a scenic one and the road also very good. The dhaba opens early at 6.30 PM.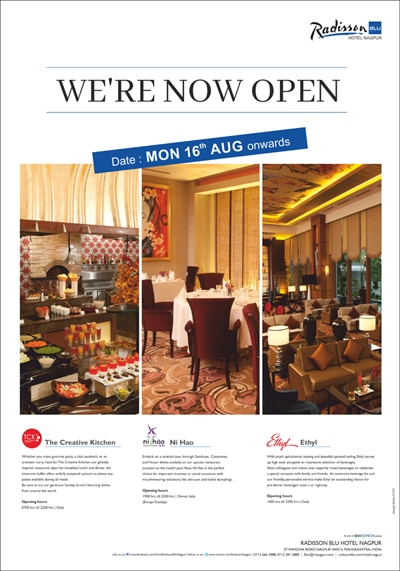 Another 'specialty' of the dhaba is the fresh and plentiful salad accompanied by a chana-dal wet, freshly ground chutney everyone is served even before they take your order!
Specify how you want your prawns, dry as starters, spicy or non-spicy, or in curry form as main course, and they will make them exactly as you want. They have all the other non-veg stuff too of course – mutton, khur and chicken. So you will not be low on options. They also serve jhunka, which went very well with the jowar bhakaris we had.
The staff is friendly and very hospitable.
"Dhapewada is Gadkari's village" they inform you proudly! He had promised them a big handloom centre here we had heard, but now it has become a hub for genuine Saoji food since many Saoji families live here.
But if you want a good ambiance along with good food, where the ladies can feel at home too, then Raja is the place…( they even have a completely separate and clean loo for women – what more could you ask for after a long drive, and in a 'bhojanalaya'!)
Address:
Raja Saoji Bhojanalaya, new Bus stand, Dhapewada.
Contact:
Proprietors –
Rajesh Hedau – 9767656260
Pravin Hedau – 9881819275