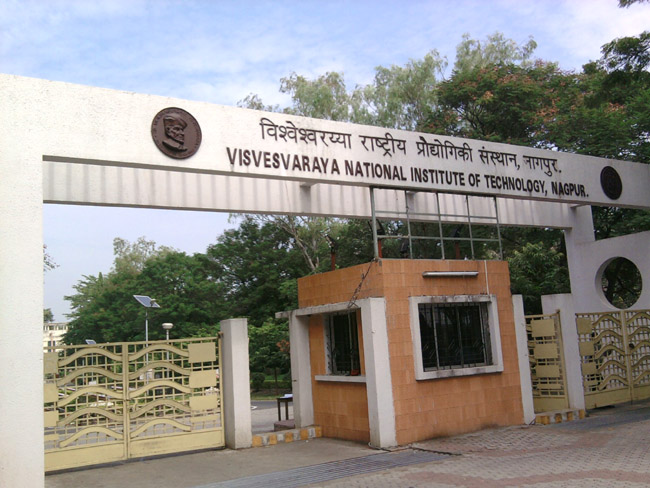 Nagpur News: The Nagpur bench of Mumbai High Court on Wednesday provided much needed respite to the girl and his male friend studying in second semester of chemical engineering at Visvesvaraya National Institute of Technology (VNIT), as it stayed the college administration's order regarding annulment of their semester. The action was taken as punitive measure against both the students on the ground that they were involved in committing obscene activity in the college premises. Simultaneously, assistant professor at chemical engineering department S S Sonawane was also suspended following the inquiry panel report after the girl alleged molestation against him.
Confirming the High Court's order the girl's father informed that separate appeals were filed by him and the boy's parents regarding cancellation of annulment orders.
Hearing the petition, Judge Dharmadhikari ruled out the annulment saying that taking up exams is the students' right and nobody can restrict them from doing so. Girl's father said that they would be receiving the order copies this evening. Now both the students would not have to spoil their semester.
Advocate Sangram Shirpurkar was present in the court on behalf of both the students who had appealed to grant permission to take up the exams citing that it would have serious implications on their career in the long run.
Last week, VNIT saw some unruly moments when hundreds of students protested against Sonawane who was charged with molesting the girl spotted in the prohibited area along with his male friend. Things took ugly turn when the guard took the girl's identity card and handed it over to Sonawane who later called the girl in his office to collect the card.
The girl alleged that Sonawane had tried to play a threat game with her and demanded sexual favour in return to get out without disciplinary action. He even threatened the girl that he would inform to her parents and even indicated her rustication. When the girl refused to relent, he forcibly grabbed her arms and whisked her down which caused scratch marks of his nails on her neck. The girl somehow managed to rush out of Sonawane's office and called up her parents.
Sonawane tried to force another girl too
It is learnt that this was not the first time that Sonawane was involved in such immoral act. Students informed that last year also he tried to get his ill intentions through and molested a girl who even complained the matter to higher authority. But no action was taken owing to Sonawane's higher reach and whimsical approach. At that time the girl was assured of action within three months. Later she was given the surprise of her life by the college authorities as instead of initiating action against Sonawane, the victimized girl had to bear the brunt. Sources revealed that the girl is presently serving a plush post at a company in Pune. Rumors are also doing the rounds that Sonawane had in the past tried to blackmail two students from Dubai who had earlier come to study at VNIT.
Chairman unaware of action against girl
Earlier, when the girl came to know of her semester annulment, she spoke to VNIT Chairman Professor SK Joshi over phone. Joshi who reside in Delhi informed that VNIT acting director T. Srinivasa Rao and Dean (faculty) RK Ingle were with him to attend a meeting but they did not inform anything about action taken against both the students. Joshi said to the girl that he was however told about Sonawane's suspension but not a single word came about the disciplinary action against her and her male friend. Nor did he receive any correspondence in this regard. Joshi has assured the girl of taking appropriate action once he gets official communication in this regard.
All professors go mum
Not a single professor or dean from VNIT is willing to utter anything in the matter. Despite repeated query from Nagpur Today, Dean Ingle refused to relent. "I am not authorized to speak anything in this regard," he said and hanged on. AG Kothari, lecturer at electrical engineering department, who headed the probe into the matter, too came out with similar answer. Few others too commented the same and directed all query to registrar Bhaskar Ganveer who went into hiding and did not respond to any query.
Sources said that all the professors have united in support of Sonawane. It is learnt the action against the students involved in the protest against Sonawane would be the next step the college authorities could take.