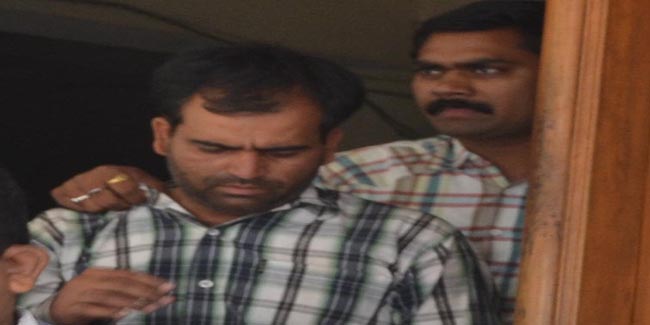 Nagpur News: The case indicated that underneath a black coat of a lawyer, there seems a criminal mind behind it. An advocate Manish Dubey, who is known to take maximum cases of chain snatchers, was caught for allegedly snatching chain of a woman in the jurisdiction of Jaripatka police station on Wednesday morning.
Dubey, a resident of Godhni road, Zingabai Takli, had almost given a slip to residents after committing the crime. However, he landed in trouble after he returned an hour later to the spot to take his bike used for the crime.
Early Wednesday morning, complainant Supriya Ram, 32, was plucking flowers from the garden of her residence at Sukhakarta Apartment when Dueby snatched her chain and fled away. Supriya attempt to get hold of him but Dubey pushed her and fled. Police told that since Supriya raised an alarm and nearby people tried to chase him, Dubey couldn't take his bike.
An hour later, Supriya identify Dubey when he had came back to take his bike. She again alerted nearby people and this time, Dubey landed in trouble. He was handed over to Jaripatka police station.
Police said that initially Dubey denied of committing the crime but later he confessed. When asked by police about the stolen chain of Supriya, he told that the valuables fell down from his pockets while he was running to escape.
PI B J Hanpude-Patil told that they are still interrogating Dubey to know his past records. "We are investigating whether Dubey was accompanied by another person during the crime or not. It's possible that he might have given the gold to his associate," he said.
Police sources informed that Dubey, who was earlier staying in Wardha, had two offences of robbery against him in Wardha police station. It was learnt that Dubey would take cases of chain snatchers and would try hard in acquitting them.