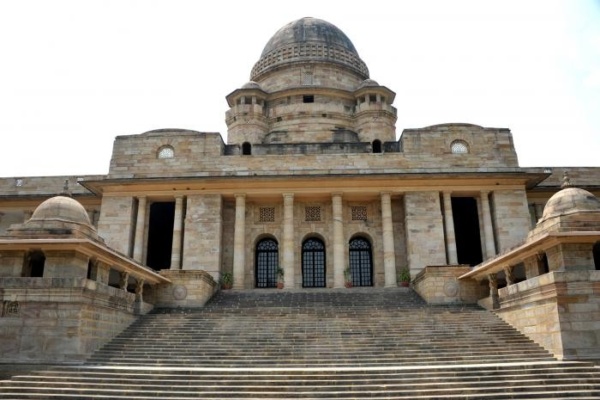 Nagpur: The Nagpur Bench of the High Court ordered the Election Commission not to announce Bhandara-Gondia Lok Sabha by-election programme. Judge Bhushan Gavai and Murlidhar Giradkar pronounced this verdict following the hearing on the PIL in this regard. The court in its order said the election programme will not be announced unless the court has declared its schedule for the election. Pramod Guddhe had filed a petition in the High Court, after the resignation of Nana Patole, who won this seat on December 8, 2017, after the resignation of his Lok Sabha membership. In his petition, where Guddhe had said that the general elections are going to be held the next year 2019, if elections are held now, it would be a waste of money so that the election process should be banned.
Taking cognizance of the petition, the court had issued notice to the Central Election Commission, State Election Commission and Gondia District Magistrates on March 1. On Thursday, the court stayed the by-election before the election. On behalf of the petitioner, Adv Anil Killore and Adv Neerja Choubey, on behalf of the Commission, kept the side.
Nana Patole had met the Election Commission
Former MP Nana Patole had taken the help of the Election Commission after petition for a ban on elections was filed in the High Court. Nana Patole had met Chief Election Commissioner Vijay Kumar Rawal, in the Election Commission's New Delhi headquarters and had demanded the by-election. In his letter to the Commission, Patole argued that the resignation of the Lok Sabha MPs of Gorakhpur and Phulpur seats were approved in the Lok Sabha with their resignation even though the process was completed in both these constituencies except for Gondia-Bhandara seat was not been completed. Criticising the policies of Prime Minister Narendra Modi and Chief Minister Devendra Fadnavis, Nana Patole joined Congress after resigning from the the party's membership and MP's membership. Nana Patole had held Chief Minister responsible for not holding by-election for Bhandara-Gondia seat.