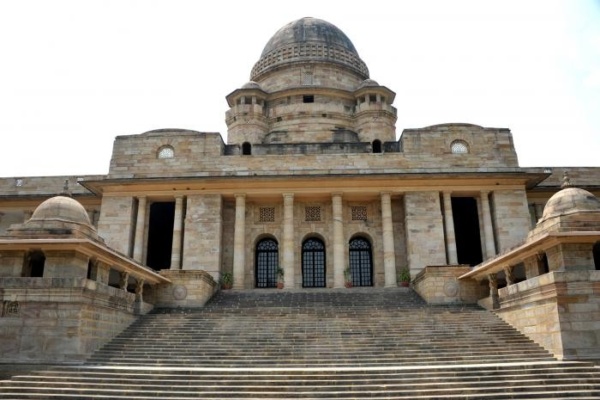 Nagpur: Nagpur bench of Bombay High Court on Wednesday slapped Rs 1 fine on collector and National Highways Authority of India's (NHAI) project director for failure to inform about width of National Highway No 7.
The court was hearing a PIL (2/2018) by Chandrabhan Singh through counsel Shreerang Bhandarkar and two others challenging NHAI and Kanhan Municipal Council's move to remove encroachments coming on the way of road expansion.
The PIL was listed before a division bench comprising justices Bhushan Dharmadhikari and Arun Upadhye where the lawyers of civic body and NHAI came under fire for being ignorant about the road's width.
According to petitioner, the NHAI was expanding its stretch passing through Kanhan, which included laying of new bridge and service roads. For this purpose, it needed an area which was passing through dense locality which was encroachment. As they issued notices for eviction of illegal houses, the petitioner approached the judiciary praying for a stay on their action.