Hasee Toh Phasee : Quirky and Weird Fun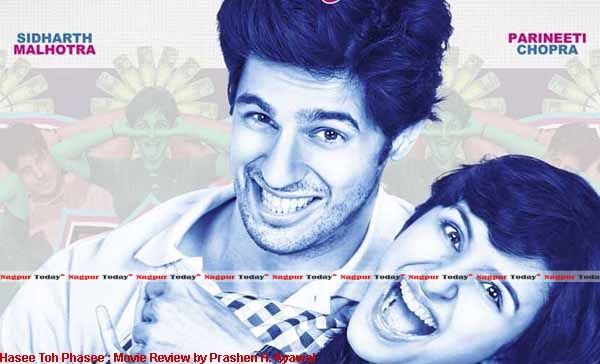 Director: Vinil Mathew
Screenplay: Vinil Mathew
Producers: Vikas Bahl, Hiroo Johar, Anurag Kashyap, Karan Johar
Cast : Parineeti Chopra , Sidharth Malhotra, Nikhil Bharadwaj, Adah Sharma
These are exciting times in Hindi Film Industry. While formula films (mostly remakes of South Indian Films) are making moolah at the box office, small budget offbeat films or films with unusual characters are also doing good business. This is not only leading to new combinations of lead pairs but also forcing people from different schools of film making come together to make films which can satisfy the new age audience. Be it a Rowdy Rathore produced by Sanjay Leela Bhansali or this movie in review today which is produced by people with diverse sensibilities like Anurag Kashyap, Vikramaditya Motwane and the mainstream hit machine Karan Johar, such strange joint ventures are being successful.
Hasee Toh Phasee brings together so different producers as it is film with main stream romantic comedy genre with characters and treatment of non-mainstream movies. It does have the Love-Engagement-Marriage time duration at the backdrop like every Karan Johar movie but it is sans the grandeur and razzmatazz which Dharma Production is famous for. It also have quirky characters like Anurag Kashyap movies. So it will be interesting to see how box office responds to such a mix.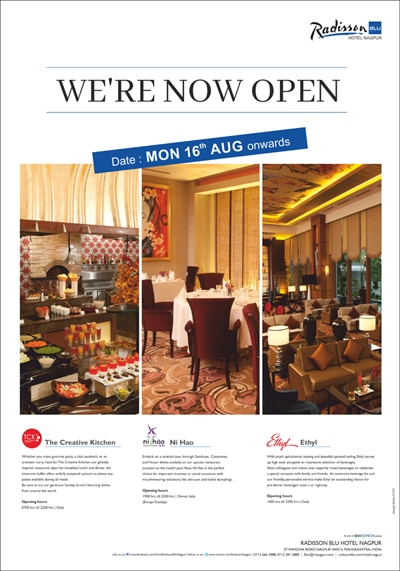 The story is about 2 unique individuals in two different families. Individuals who are like square pegs in round holes. They do not fit in the usual format and formula of their families. Meeta (Pariniti Chopra) is a genius and rebellious girl who is condemned by her extended family except her father for not being the usual Indian girl type material. Similarly Nikhil (Sidharth Malhotra) is a similar boy who does not fit in formula of his IAS, IPS and IRS aspirant family. He is caring, committed and hard working but just does not know what he wants to do. At a her elder sister's marriage ceremony, Nikhil meets Meeta while she is running away from home. Though through they strike chord with each other, Meeta runs away and at the same ceremony Nikhil falls in love with her another sister Karishma (Adah Sharma).
After 7 years, Karishma and Nikhil get engaged but she puts a condition in front of Nikhil that he must start a business and get a big contract before their marriage day. To get that contract, Nikhil requires 5 Crores. Meanwhile, Meeta also gets back but as she is ousted by her family, Karishma can not take her home. So she entrusts Nikhil to take care of Meeta's stay. In this process, Nikhil gets entangled in the complicated maze in which Meeta lives. While he suffers every time he helps her, he enjoys taking care of her and both realise that they are made for each other. What happens next is a fun story with whacky but lovable characters.
The scenarios of lead pairs falling in love while being in the process of marrying someone else they used to love has been played several times on Indian screen in last 15-17 years. The trend was started by SRK's movies in which he inevitably happened to love girls who are in love with someone else or getting married to someone else. Then Imtiyaz Ali also has expertise in making his characters go through such mess. However, what makes Hasee to Phasee endearing is the treatment and characterisation.
Story and Screenplay of the film is credited to Harshvardhan Kulkarni. The screenplay and characterisation has many unique and out of the box situations, but still the cohesive mix is not that complete. Harshwardhan Kulkari has also written the dialogs along with Anurag Kashyap, Purva Naresh and Director Vinil Matthew. Dialogs are witty and funny and successful in keeping the smile on your face throughout the film.
Director Vinil Matthew does impress in his debut film. With his editor Shweta Venkat, he is able to keep good pace and commendable that the movies is of breezy 140 min duration. Still many times, it feels the story isn't moving forward. Barring few such glitches, he has done a good debut. He has handled the situations well and extracted good performances from the ensemble cast.
Sometimes people strive for their whole life to get a break in movies. Often, artists keep working hard to polish their skills. And then there are some chosen ones who has talent as a God gift and are picked from wherever they are to be in movies. Pariniti Chopra is such a God gifted talent who was focused and happy in her studies and then career, but destiny picked her and landed her a 3 film deal with India's top production house, Yash Raj Films.
This film belongs to Pariniti and she impresses with the display of twin personalities the character has. One quirky, perky, whacky, weird but gullible Meeta after having medical pills. Another of a wise, honest and caring person that she is originally when not on medicine. She can't control her bladder, she steals sweats and tooth pastes, she makes intimidating and scary faces and she also makes us believe that she can be the intelligent and genius scientist obsessed by her passion for research. She absolutely enthrals audience with her range of acting and this is her by far the best performance. After this movie, she can not go unnoticed. This movie will open up the world for her for more powerful women centric films.
Siddharth Malhotra ably supports Parinita with his controlled demeanour and committed lover act. However, that's about it. Other actors which leave an impression are Manoj Joshi (Meeta's Dad) and Sharat Saxena (Nikhil's Dad). Adah Sharma does decent job too. Another actor I would like to mention is the one who plays the Indian Idol aspirant Annu Malik fan. He has a good amount of screen time and does full justice to it.
Music of the film is good with the song 'Zehnaseeb' having a longer shelf life. 'Drama queen' and 'Punjabi wedding song' are flavour of the season. I like the hook line of 'Sheke it like Shammi' too. Remo D'souza, Bosco-Caesar and Ahmed Khan is apt but nothing to take home there. Cinematography by Sanu Varughese is pleasant. He has succeeded in not making the film too glossy and keep it somewhat real to protect the soul of the film.
Production values are top notch though Karan may have had to control himself to not go beyond the story premise and make the film grand and larger than life. It makes better business sense too.
Overall, it is a fun and clean film after many days which you can watch with whole family.

Recommendation : This should be your bet this weekend if you like popcorn entertainment. Nothing great but a decent and fun time pass.
Show Time : 
Cinemax Eternity Mall – eternity mall, variety square, sitabudi, Nagpur
9:30‎ – ‎11:00am‎ – ‎12:30‎ – ‎1:15‎ – ‎2:00‎ – ‎3:30‎ – ‎5:00‎ – ‎6:30‎ …Pvr Empress City Mall – empress city mall, opposite raman science centre gandhi sagar lake, Nagpur
‎9:30‎ – ‎10:25am‎ – ‎12:30‎ – ‎1:30‎ – ‎3:00‎ – ‎3:30‎ – ‎4:30‎ – ‎6:30‎ …Smruti Cinema Nagpur – residency road sadar, nagpur, Nagpur
‎12:30‎ – ‎3:30‎ – ‎6:30‎ – ‎9:25pm‎Jaya Shree – near lohapool, cotton market, subhash road, Nagpur
‎12:30‎ – ‎3:30‎ – ‎6:30‎ – ‎9:30pm‎Inox Tuli Mall – kamptee road, nagpur, Nagpur
‎9:50‎ – ‎11:15am‎ – ‎12:45‎ – ‎2:00‎ – ‎3:40‎ – ‎4:50‎ – ‎6:35‎ – ‎7:40‎ …