The 9-year old boy had died when he was sucked into open manhole by rain water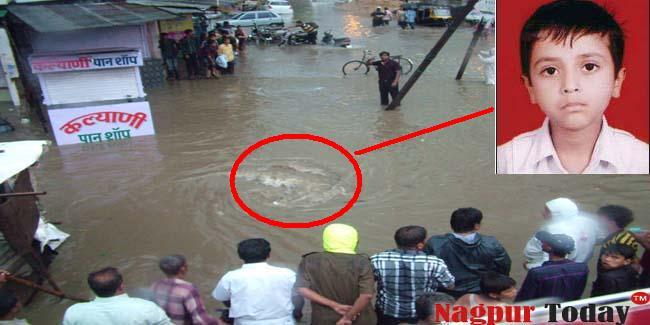 Nagpur News.
The Mayor Anil Sole handed over a cheque of Rs 1 lakh as compensation and an appointment letter to Jyoti Arjun Meshram, mother of 9-year old Harshal Meshram, who got sucked in the open manhole by the swirling waters and ultimately died of drowning. Jyoti has been appointed in the NMC service as Aiwazdar (Sanitation worker) and will work in Hanuman Nagar Zone.
It may be recalled, Nagpur witnessed a rain fury on June 24-25, 2013 triggering flood-like situation with low lying residential areas inundated and water gushing into houses. Harshal Meshram, along with his friends, was enjoying water-logged roads at Jagnade Square in Nandanvan. Suddenly, Harshal was sucked into an open manhole by the swirling waters, and later his body was found in the nearby Nallah. The incident had triggered a large scale protest against NMC's careless attitude in not covering the open manholes during rainy season.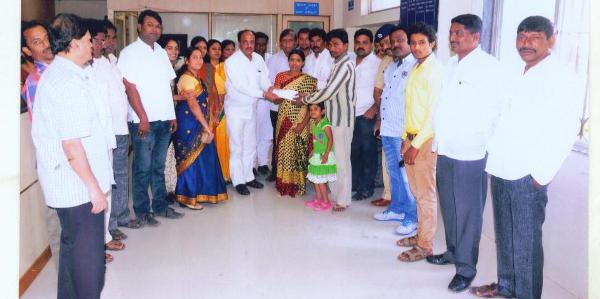 The Mayor had assured the Meshram family of assistance on humanitarian grounds when he had visited their house in order to console them over Harshal's tragic death, and the handing over of compensation cheque of Rs 1 lakh and appointment letter to Jyoti Meshram as Aiwazdar (Sanitation worker), was part of the assurance.
Others who were present on the occasion include East Nagpur MLA Krishna Khopde, Health Committee Chairman Ramesh Singare, Assistant Commissioner of Police Sunil Jaiswal, and others.