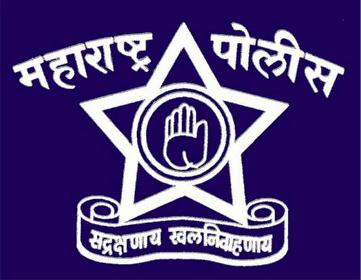 Nagpur News: Two incidents of policemen being attacked by die-hard criminals have sent tremors in Nagpur police circle.
According to police, the first incident was reported in Kotwali Police Station jurisdiction. The Kotwali Police Inspector Nirawade, constable Chandrakant Ramasre Yadav were patrolling in their jurisdiction in the dead of night. At the same time they spotted a goon Balya alias Ravindra Govindrao Gawande (39), resident of Zingabai Takli, abusing and fighting with a man Rahul Sudhakar Dakhole at Badkas Square. The PI Nirawade and the constable Yadav tried to pacify Balya and asked him to leave the spot. However, Balya, leave alone going away from the spot, abused PI Nirawade and constable Yadav in filthy language and, even attacked both the policemen with fisticuffs. However, both policemen lost their cool when Balya said, "I have seen your faces and will see you later" thus doling out a life threat to the PI Nirawade and the constable Yadav. They immediately grabbed Balya and took him to Kotwali Police Station and booked him under relevant Sections of IPC and put him under arrest. Police sources said that Balya is a history-sheeter and many offences have been registered against him.
In the second incident, a traffic policeman was abused and heckled by two youths.
According to police, the traffic policeman Deorav Bhurse (41) attached to West Zone of Traffic Department, was on duty at Law College Square. Deorav noticed that two youths, Nitin Rangnath Lakde (23), resident of Sriram Nagar, Dighori Hudkeshwar, and his friend Rahul Harish Sonkarwar (28), resident of Beldar Nagar, Brahmadesh Nagar, Hudkeshwar, jumping the Red Signal and speeding away on their Splendor . Bhurse asked them to stop. However, the traffic policeman Bhurse could even utter a word, both Nitin and Rahul resorted to abusing and fighting with him. Bhurse lodged a complaint against both the accused at Ambajhari Police Station. Police booked both Nitin and Rahul and arrested both the accused.
The crime scenario in Nagpur has come to such a pass that the criminals now-a-days have not been hesitating to attack the policemen themselves. Not to mention the dreadful situation of common citizens.