Nagpur News.
Even as the controversy over the use of city's renowned water park Krazy Castle for partying purpose has been bothering Nagpur Improvement Trust (NIT) big time, another major blot cropped up from the basket of blunders being committed in this amusement park cum 'party lawn.' It has been noticed that the bulk consumption of water in this amusement park is not through the authorized channels.
In a stark revelation sources alleged the water for Krazy Castle is being tapped through the NMC's trunk line passing through the premises. Not only the water illegally drawn being used for water park but large quantity of it is being transported to other commercial establishments owned by Haldiram's, the Nagpur based company which runs Krazy Castle in joint venture with NIT.
Only half inch water line!
Sources informed that Krazy Castle bears the authorized NMC water supply line with a diameter of only half an inch which is remarkably insufficient to flow the huge volumes of water required to run a water park as big as this. Interestingly, none of the senior officials of NMC were aware of this.
Officials turn ignorant
When Nagpur Today contacted Azizur Rahman, Head of NMC Water Works Department he pleaded ignorance over the issue saying that he did not have any specific information as there were around 3 lakh water consumers across the city. However, he admitted to the fact that just half an inch water supply line to any aqua park of such a quantum would certainly not suffice the required volumes. "They might be having their own source of water to use for Water Park", he quipped.
However sources said there are no defined sources of water in the premises. "Even if there may be a bore well then the amount of water it draws out is not enough," claimed an insider.
Filtering through trunk line?
It is learnt that a wide trunk line happens to cross through the premises of Krazy Castle. This trunk line is meant for carrying water from Ambazari lake to filter plant where the water is filtered for supply to rest of the city. Sources informed that the operators at Krazy Castle have cannily seeped through the trunk line for extracting major chunk of water supply for their amusement park. When the information was brought to the notice of Rahman. he said, "We do not have any such information now but we will soon conduct a check to know the fact." When additional commissioner Hemant Pawar was asked in this regard, he directed the inquiry to Rahman or NMC Commissioner Shyam Wardhane as the area does not fall under his jurisdiction.
Water being transported to Haldiram's factory too
Sources said the water extracted from the trunk line runs to enormous proportion as the owners also transport the water for use in their sweet making factory on Bhandara road. "Large tankers full of water are transported from Krazy Castle to Haldiram's other factory on Bhandara road, thus evading the commercial tax incurred on the usage," sources added. The water is mainly used in the bulk manufacturing of sonpapdi and son rolls – the two high selling sweet meats from Haldiram's.
It's a serious information, will conduct inquiry : Wardhane
NMC Commissioner Shyam Wardhane told Nagpur Today that the information was of serious nature and the facts would be examined. "I will certainly get the things examined on my end and seek the details in this regard. We will take appropriate action in this regard," he said when Nagpur Today brought the violation by Krazy Castle to his notice.
Krazy Castle's property status unclear
Interestingly the confusion prevails over the property status of Krazy Castle too. Even the Head of Property Tax Department  SS Hastak has no knowledge about whether the property was being taxed under commercial head or residential head.  Hastak told Nagpur Today, "Krazy Castle is a joint venture between NIT and Haldiram's and since NIT is involved in it I have no powers over that property. The zonal additional commissioner must be having the knowledge which status (commercial or residential) has been accorded to this property." He directed the inquiry to NIT. When Wardhane was asked in this regard, he only suggested that it has to be commercial.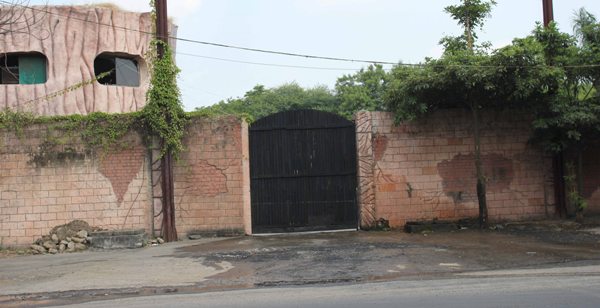 PIL against breach of contract
Nagpur based NGO People Against Corruption (PAC) has earlier filed a public interest litigation (PIL) seeking inquiry into the breach of contract by Krazy Castle. The petition would come up for final hearing after two weeks. Sandeep Agrawal of PAC said, "NIT had regularized the usage of Krazy Castle for other commercial purpose after levying nominal premium in sharp violation of agreement signed earlier. Krazy Castle has been regularized for other commercial purpose even when the petition was being heard, Agrawal said alleging that the rent that Krazy Castle pays to NIT is just Rs 16 lakh whereas it charges anywhere between 10-12 lakh for every single marriage function at their disposal.