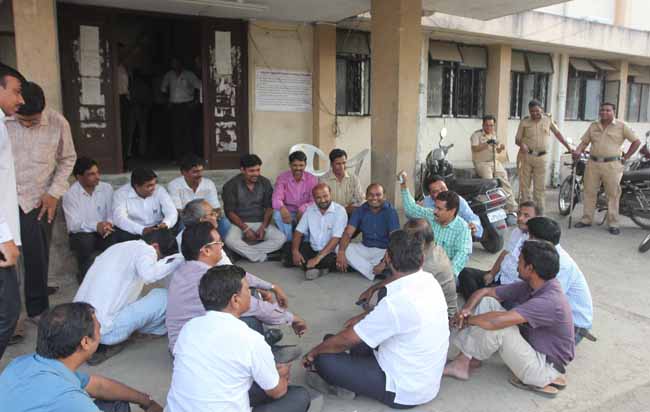 Nagpur News: In the follow up of engineering student agitation at university,there seems no end to the protests by various groups at RTMNU premises.
On Wednesday evening a delegation of 250 banned colleges gathered in front of Campus, at Amravati road and tried to gherao BCUD, Director. They raised slogans against the NU officials.
RTMNU as per High Court orders had put restrictions on admissions in 250 colleges. The matter is pending in the Court. Earlier RTMNU had restricted admissions in 2nd & 3rd year in these colleges which was later removed by RTMNU and admissions were allowed in 2nd & 3rd year.
A meeting of NU officials was going on at RTMNU Campus, Amravati road on Wednesday evening, when the Directors of these college stormed the VC 's chamber and shouted slogans against BCUD, Director A.D .Choudhary. They forcefully tried to enter the VC's Chamber.
Police were called on the spot . The whole drama continued for about 2 hours . Dr Baban Taywade intervened and pacified the agitators. And informed that admissions in 2nd & 3rd year in 250 banned colleges will continue.
But this incident had created chaos in NU administration .